Goins Receives National Appointment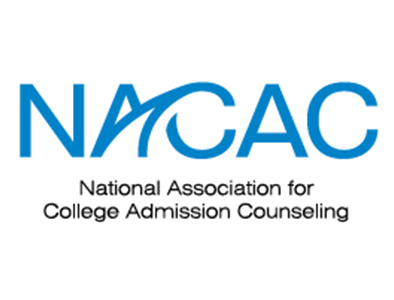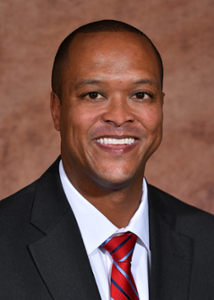 Lincoln Memorial University (LMU) Executive Vice President for Administration Jody Goins has been selected by the National Association of College Admission Counseling (NACAC) to serve on its Ad Hoc Committee for Developing Programs and Services for College Counseling and Admissions Professionals at Rural and Small-Town Schools and Colleges.
The Ad Hoc Committee on Developing Programs and Services for College Counseling and Admission Professionals at Rural and Small-Town Schools and Colleges will develop practical recommendations for creating online resources and other kinds of support for counselors, college admission staff, and students and families living and working in rural communities and small towns. The resources could include professional development, networking, research, advocacy, convening, or other support.
Representatives from recruitment services, consulting firms, high schools and colleges serve on the committee which is co-chaired by Peggy Jenkins of Palouse Pathways and Peaches Valdes of Hamilton College (NY). Goins joins Alba Cobos (Georgia Southern University), Amelia Conlon (Solomon Admissions Consulting), Mark Cortez (The Ohio State University), Brett Fuller (Columbia University [NY]), Leticia Garay (University of California-Davis), Nick Grenoble (Waterford School [UT]), Erin Grey (Lyman High School [WY]), Becky Halamka (Westwood High School [MI]), Erin Heide (Valley City State University [ND]), Chris LaTempa (Malvern Preparatory School [PA]), Rance Lee (U.S. Military Academy [NY]), Adeara London (Cornell College [IA]), Adam Ray (Western Carolina University), Jill Semmens (Collegiate Directors), Eric Stolar (Allegheny College [PA]), Gregory Stringer (New Mexico Tech), Kirin Terni (Housatonic Valley Regional High School [CT]), Atia Washington (Xavier University of Louisiana) and Vima Wolfe (St. Joseph Academy [TX]).
This is one of four new ad hoc committees for NACAC. The development of the new committees grew out of recommendations from the Ad Hoc Committee on Leadership in College Admission and insights gained from NACAC CEO's 2020 Listening Tour. The initial committee topics were selected by the NACAC Board of Directors, with additional committees planned to launch in 2022.
Each committee is made up of 20 member volunteers selected through an application process. The committees may also include appointed individuals who are able to provide a diversity of viewpoints or special expertise. Goins was selected to serve from a pool of over 300 volunteers.
Committee meetings began this summer. Members will serve for six-nine months with the option of extending the committee's work if necessary.
The National Association for College Admission Counseling, founded in 1937, is an organization of more than 25,000 professionals from around the world dedicated to serving students as they make choices about pursuing postsecondary education.
Goins has led LMU's undergraduate enrollment operations since 2017 and added the responsibility of graduate and professional enrollment in 2020. He has served in various administrative roles since joining his alma mater in 2015after serving in leadership roles in public education in the Oak Ridge, Knox County and Claiborne County school systems.
Goins' career began in the classroom, where he went from world geography teacher and assistant basketball coach to associate head boys' basketball coach, assistant athletic director and interim vice principal at Oak Ridge High School in 2007. He has served as principal at Oak Ridge High School, Central High School (Knox County) and Claiborne High School.
Goins holds a Bachelor of Arts in history; Master of Education and Educational Specialist in educational administration and supervision; Master of Public Administration; and Doctor of Education in executive leadership from LMU. He and his wife, Ashley, reside in Speedwell, Tennessee. They are parents to four children, Jace, Jaxton, Linkyn and Juda.
Lincoln Memorial University is a values-based learning community dedicated to providing educational experiences in the liberal arts and professional studies.  The main campus is located in Harrogate, Tennessee. For more information about the undergraduate and graduate programs available at LMU, contact the Office of Admissions at 423-869-6280 or e-mail at [email protected].