Summer Clerkship Leads To Adoption for One LMU Law Student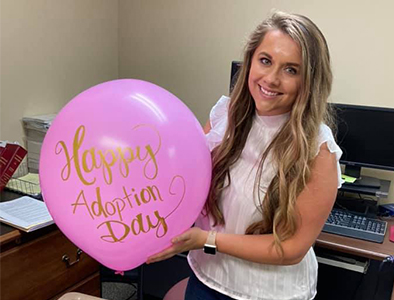 Growing up in rural Glasgow, Kentucky, means everyone knows your name. For twins Geran and Blake Minor, that meant that even if the school roster said Walters, their teachers and friends all knew they were Minors.
"Especially within a small town, last names are important," Geran Minor said. "So, I would tell people my last name is Minor. Brandon is my dad. Sometimes people would ask why on school papers and things, it was different. I would have to explain that I didn't see my biological father anymore."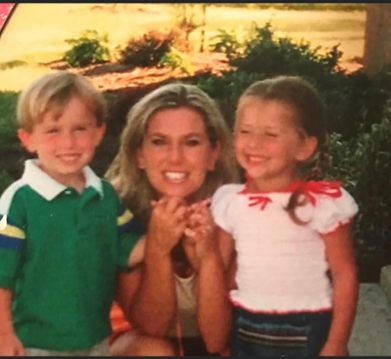 Geran and Blake's mother, Kimberly, separated from their biological father early in their lives. Kimberly had experienced domestic violence in the marriage and wanted to protect her children. What followed were court hearings, custody disputes and a traumatizing court experience for Geran and Blake. The bitter divorce and custody battle played out over several years. During that time, the twins' biological father struggled with substance abuse that put them in risky situations. Geran and Blake pleaded with their mother and the court, asking not to be forced to spend time at their biological father's house.
Over time Geran grew frustrated that no one, especially the court and lawyers, would listen to her. She said her social worker, Austin Griffiths, was the only one to believe her and she asked repeatedly to be able to speak in court. The day Geran was finally to be heard by the judge presiding over her parents' bitter divorce and custody battle is seared into her memory and continues to shape her path in life.
Her 11 year-old heart beat fiercely against her chest as she sat in the courtroom. She wondered if her testimony would mean anything to the judge. If he would believe her when she told him about the dangerous and unimaginable conditions she and her brother endured with their father. Would her father retain custody? How would her father and his family react to her words? Would there be consequences if she had to go back to his house? All those questions were left unanswered. She was never called to the stand because her biological father entered the courtroom clearly under the influence of drugs or alcohol and subsequently fled the scene when the judge ordered a drug test.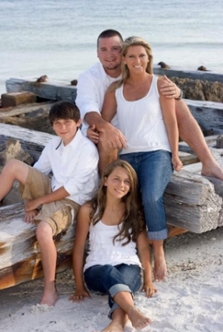 With the court battles behind the family, Kimberly married Brandon Minor in 2008 when Geran and Blake were 11 years old. Brandon had been a steadying force for the twins since they were seven years old.
"My mom would not allow anyone she was dating around us unless she knew he was the one," Geran recalls. "Years later I learned that meant Brandon was buying our Christmas presents even before he met us. He loved her and us so much that from the time they were married, we looked at him as our dad."
To this day, Geran has no contact with her biological father. Her experiences in family court have stuck with her and inspired her ambition to serve as an advocate for children. Those experiences led her to the University of Louisville where she earned a bachelor's degree and interned at the Kentucky State Capitol. There, her path crossed with another Barren County native, Mica Wood Pence. At the time Pence was an attorney called to testify before a legislative committee as an advocate for children in foster care.
"It was my first time testifying before the legislature and I was nervous. I didn't know where to go and Geran was the intern that helped me get where I needed to be," Pence said. "She was impressive right off the bat. With her personal experiences, she was very interested in my work and we stayed in touch after that."
Her internship also allowed her to cross paths with a law student from Lincoln Memorial University Duncan School of Law (LMU Law). Geran knew law school was in her future but she had yet to settle on a specific school. Hearing about her friend's experiences at LMU Law made her want to check it out. After her first meeting with Associate Dean of Enrollment Services Randy Mathews, Geran was sold. Following her graduation, Geran moved to Knoxville, Tennessee, and matriculated at LMU Law in the fall of 2020.
As the end of her second semester of law school was approaching, Geran was pondering her summer plans. At first, she thought she would enroll in more classes and get ahead. Then one day her phone rang and on the other end was an opportunity to return to family court, this time in her hometown Barren County Courthouse, which had left such a mark on her childhood.
Pence was now the Family Court Judge of the 43rd Judicial Circuit Family Division 2 and was in need of legal assistance. Her staff attorney had recently left for a similar position with a higher court. Geran had observed Pence's court during the law school application process and Pence found that every encounter the pair shared left her more impressed with the aspiring lawyer.  
"'Geran from Barren' is hard to forget," Geran joked. "When Judge Pence called and offered me a paid clerkship, she also told me to never turn down paid work as a law student. It was an easy sell as I could live at home and get some great experience. I never dreamed it would lead to my adoption."
Soon after starting her clerkship in May, Geran was exploring CourtNet, the statewide database that collects court information from all 120 Kentucky counties, and typed in her name. She knew she would find her family court files from the divorce and custody dispute, but she was surprised to find a probate case as well.
She was surprised because she assumed the only other court file in her name would have been an adoption file from when she and her brother turned 18 and went to court to legally change their names to Minor. Her parents and brother assumed that as adults, changing their names was all that was needed to gain legal rights.
With the benefit of a year of law school, Geran recognized right away that a probate case was not an adoption. Geran wondered if that mattered now that she and her brother were legal adults at 24 years of age. After consulting Pence and several attorneys, she found that it did. Adoption can impact estates, inheritance, and the right to consent on medical matters. 
Weighing all of that, Geran asked the attorneys and Judge Pence what her next steps should be. They not only advised her to pursue the adoption but also encouraged her to write her own adoption papers. At first, Geran thought the attorneys were crazy. She was just a first-year law student -- could she really write an order of adoption?  Then she started the research and found the statutes she needed and some forms to guide her.
"Geran really understands the relationships that matter. She has worked to build relationships with every lawyer that came through my courtroom," Pence said. "They were really excited to help her draft those documents. And after she was done with her case, she volunteered to assist with another adult adoption for one of the social workers who work with the court."
First Geran confirmed that her biological father did not need to sign away his parental rights and she was relieved not to have to contact him.  Then she wrote the petition, notice for a hearing, and interrogatories for the adoption of her and Blake. Since she was working for the Judge on the case, Geran also drafted the findings of fact, the conclusion of law and the judgment of adoption.
A snag came when it came time to file. As the child, Geran could not file as a petitioner. Brandon had to do that. Having kept her plans to herself to this point, she had to let Blake in on the plan and break the news to her mother and Brandon.
"When Geran called and told me that we weren't adopted, I was shocked because I thought we had been since we turned 18-years-old," Blake Minor said. "This adoption meant a lot to me because Dad came in our life and made the sacrifice to take us in as his own children, knowing he would never have children of his own. So I know this meant so much to him."
Geran and Blake decided that Father's Day was the perfect time to present both Brandon and Kimberly with their plan. On June 19, 2021, the Minors' 13th Father's Day as a family, Geran and Blake presented Brandon with the petitions for adoption that Geran wrote.
Brandon had to sign and file the petition for each of the twins and pay the associated court fees. The family received a hearing date for July 16.
"I felt bad making him pay for his Father's Day gift, but I did save him a lot of lawyer fees," Geran joked. "It was even more special for my mom. I know she felt bad she could never give him children of his own."
Kimberly and Brandon were not able to have children of their own. Kimberly has a heart condition that made another pregnancy too risky to chance. It was one of the reasons Geran and Blake wanted to be known as Minors.
"Once he started coming around, Dad always treated us like we were his. He knew going in that he was the last Minor in his family to carry on the name and he and my mom wouldn't be able to have their own kids," Geran said. "So, it was a really big deal to get our name changed, especially my brother, so we could carry on the name."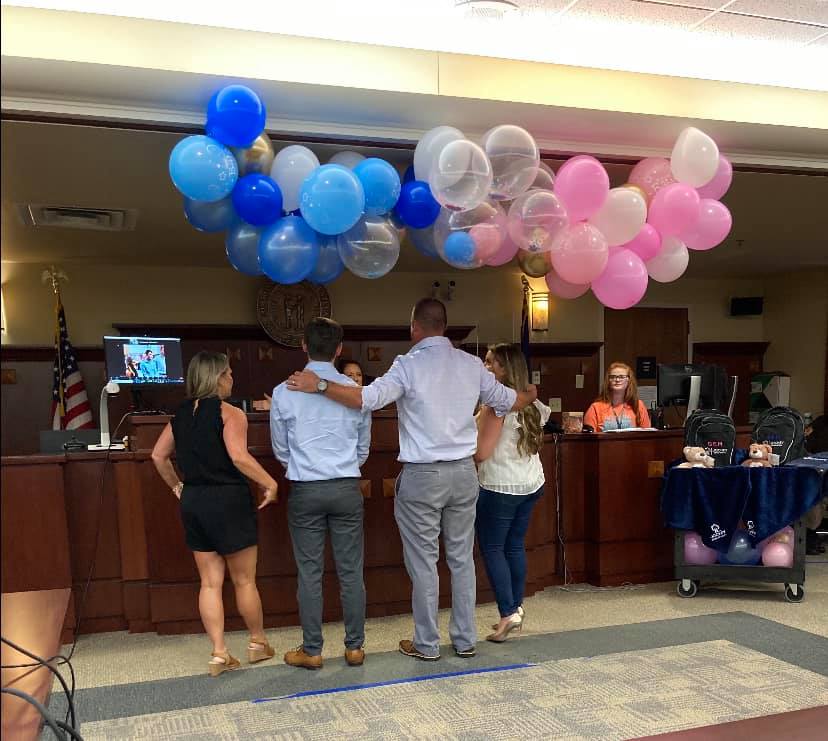 On the day of the hearing Pence sent Geran to Simpson County, which is an hour and a half away, to check on a special case file. She insisted that even if Geran finished early, she was not to come back to court until it was time for the hearing. She wanted Geran to be able to walk in with her family.
When the Minors and their extended family walked into Judge Pence's courtroom, they were greeted by an elaborate display of pink and blue balloons. On a table beside the bench were special backpacks, embroidered with BAM for Blake Alan Minor and GEM for Geran Ellen Minor, just like they would be for a "normal" child adoption. There was even a cinch sack for Brandon. The bags were filled with mementos of the day.
In addition to Kimberly, Brandon, Geran and Blake, a host of the Minors' extended family were in the courtroom. Geran had made such an impression on the various lawyers she had interacted with in the first months of her clerkship, that several members of the local bar were also there to witness the adoption.
Once the hearing got underway, Pence called the petitioner, Brandon Minor, forward with the respondents Blake, Geran and Kimberly. Brandon stood between Blake and Geran with his arms around his children and Kimberly stood beside Blake. The family beamed as Pence asked them to raise their right hands and confirm the details in the petition. At the end she signed each judgment, both of which Geran had drafted, and the Minors were finally, officially family forever.
"Adopting Blake and Geran was the greatest day of my life," Brandon said. "Knowing that they, especially Blake, will carry the Minor name on means the world to me. I thank the Good Man above each and every day for leading me to these children and now allowing me to legally be their father. It is even more special that my baby girl got to write these papers as her first legal document."
With the adoption official, Blake and Geran will be issued new birth certificates that will list Brandon as their father.
"I am so thankful Geran had the opportunity to work with Judge Pence this summer and found out that she and her brother were not adopted," Kimberly Minor said. "This adoption meant so much to us. Brandon has been their father since they were seven years old. He has proven over the years that blood does not make you a father. He would give his life for his kids and I am so glad he finally got the honor he deserves."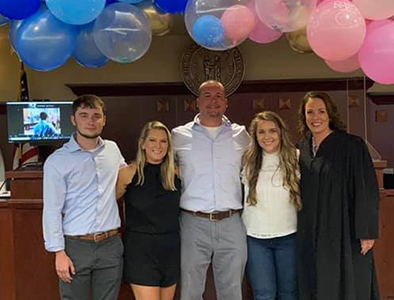 While the adoption was certainly a highlight of her summer work for Geran, it was just a fraction of the valuable experience she gained. Pence also gave Geran the opportunity to draft visitation schedules, judicial orders and divorce decrees. She researched local rules and compared them to the rules of other jurisdictions and made notes on how the rules for Barren County might be updated.
"Geran wants to learn as much as she can from as many people as she can," Pence said. "She's not afraid of making a mistake or taking criticism. For her, that is part of the learning process. She was never scared to try, never scared to rework a draft. It's very impressive."
Pence recalls a particular divorce case that Geran worked on with her. The judge gave Geran the complicated case and asked her how she would rule in her place. She said Geran stewed over the case for weeks, combing through details, tallying and retallying assets, trying to come to a balanced judgment.
"In family court we encounter people at their worst. Their lives are coming apart and it is a heavy burden. Geran's perspective, from her own personal experiences with the court as a child, was really valuable to me." Pence said. "It has helped me with how I relate to kids in the same situation and hopefully will guide me to impact them in a more positive way."
Geran credits the structure of the LMU Law curriculum and faculty mentorship for preparing her for this opportunity. She said the hours of Civil Procedure drilled into her by Professor of Law Syd Beckman helped her know to proceed with the adoption in the proper order. Assessment Librarian and Assistant Professor of Law Bianca White taught her what steps to follow for legal research, and her role as student rep for LexisNexis also aided her research. She also consulted with Professor of Law Bruce Beverly, who has a lot of practice experience in family law.
"If I didn't have Civil Procedure starting off, I would have been completely lost," Geran said. "You first write a motion or petition, then you have to give notice to the parties and the court will schedule the date of your hearing from there. When I got back to LMU Law, I went and found Professor Beckman to thank him. When I was in that class, I hated it, but I would have been lost without it."
"Geran is as capable as anyone I have encountered right out of law school," Pence said. "We've made arrangements to allow her to continue her clerkship remotely while she's back in Knoxville for her second year of law school. If I had the opportunity to hire her right now, I would."
Geran also drew on her Mock Trial experiences, something she'll continue to do as she and Judge Pence work to establish Mock Trial teams and competitions at the local high schools around Barren County. Pence said Geran is mentoring the teams remotely, drawing on her experiences from the virtual competitions she was a part of last year during the pandemic.
While applying to LMU Law, Geran Minor wrote in her personal statement, "My highest personal goal is to serve as an advocate for children who fight battles similar to my own, providing them with guidance. As such, I aspire to become a family attorney, focusing on child custody, adoption, and domestic violence. My experiences make me empathetic to what families need in their time of crisis and allow me to see the situation through their eyes which I believe is one of the greatest advantages that will help me be successful in my law career." Little did she know at the time that her first case, her first adoption, would be her own.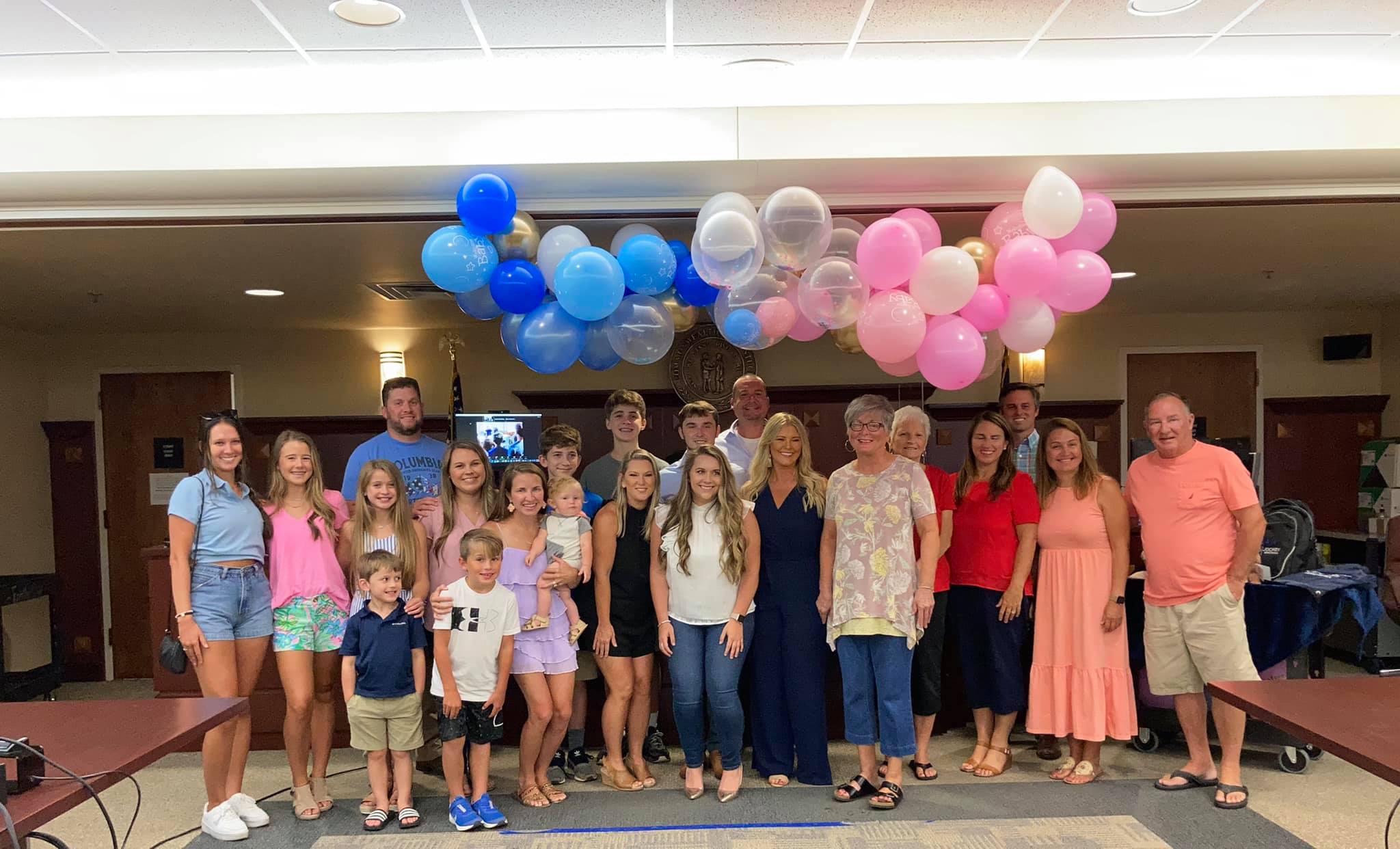 The Lincoln Memorial University Duncan School of Law is located in Knoxville's Historic Old City Hall Building. LMU Law is an integral part of LMU's values-based learning community and is dedicated to preparing the next generation of lawyers to provide sound legal service in the often underserved region of Appalachia and beyond. For more information about LMU Law, call 865.545.5303 or visit us online at Law.LMUnet.edu.