Lincoln Memorial University Law Review Publishes Summer Edition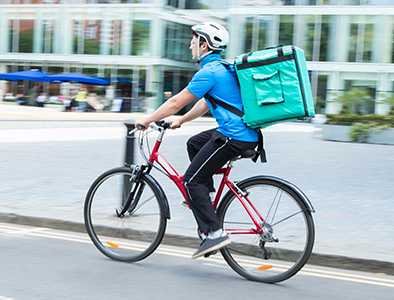 The Lincoln Memorial University Law Review published its Summer Issue, Volume 8, Issue 3, earlier this week. Run entirely by Lincoln Memorial University Duncan School of Law (LMU Law) students, the LMU Law Review publishes three times a year.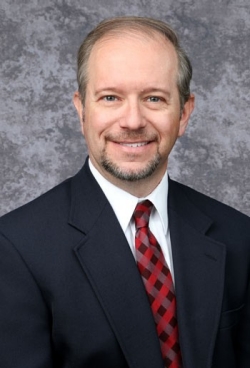 The latest edition features an article from the Honorable Timothy W. Conner, presiding judge of the Tennessee Worker's Compensation Appeals Board, 13th Amendment Center Founder Christopher Hill and lawyer Ryan Griffith as well as student notes and comments by Joshua Anderson, Cydney Carter and Emma Knapp.
Conner, who also serves as an adjunct professor at LMU Law, explores the rise in gig employment and the impact of laws on this new job sector in "A Tale of Two Societies: The Impact of 'Gig Economy' Laws on Rural America." Hill presents an article exploring the Eighth Amendment in "Disabilities on Death Row: The ADA, Ableism, and Alternatives to the Eighth Amendment." Griffith's "Health and Safety Receivership: California's Cure for Zombie Foreclosures, Vacant, and Other Nuisance Properties" discusses the state's unique approach to nuisance properties. The student notes and comments cover the topics of orders of protections and guns, juvenile justice and rehabilitation and school choice.
This marks the first edition under the 2021-2022 Editorial Board including Editor-in-Chief Stefanie Bowen, Managing Editor Ryan Cox, Articles Editor Michael Stooksbury, Notes and Comments Editor Shawn Marcie, Communications Editor Cydney Carter, Symposium Editor Brianna Williams and Contributing Editor Richard Haygood. Jordan Allen, Zachary Atchley, Natalie Batiste, Sophie Fielder, Sean Freeland, Blake Lee, Gabe Martin, Kate Moran, Dalton Parks and Jessica White all serve as associate editors. Associate Dean of Faculty and Professor of Law Melanie Reid serves as the faculty advisor for the LMU Law Review.
In addition to the digital publications, the LMU Law Review also maintains a blog and hosts an annual symposium exploring various legal topics.
Found online at https://lmulawreview.scholasticahq.com/, the LMU Law Review's mission is to produce an electronic scholarly journal dedicated to providing and promoting global access to authoritative legal scholarship. The LMU Law Review publishes a collection of articles authored by legal scholars and practitioners as well as student-written notes and comments. The organization seeks to facilitate legal research and disseminate authoritative information on issues of current national discourse.
The Lincoln Memorial University Duncan School of Law is located in Knoxville's Historic Old City Hall Building. LMU Law is an integral part of LMU's values-based learning community and is dedicated to preparing the next generation of lawyers to provide sound legal service in the often underserved region of Appalachia and beyond. For more information about LMU Law, call 865.545.5303 or visit us online at Law.LMUnet.edu.