LMU Represented at Association of Veterinary Technician Educators Conference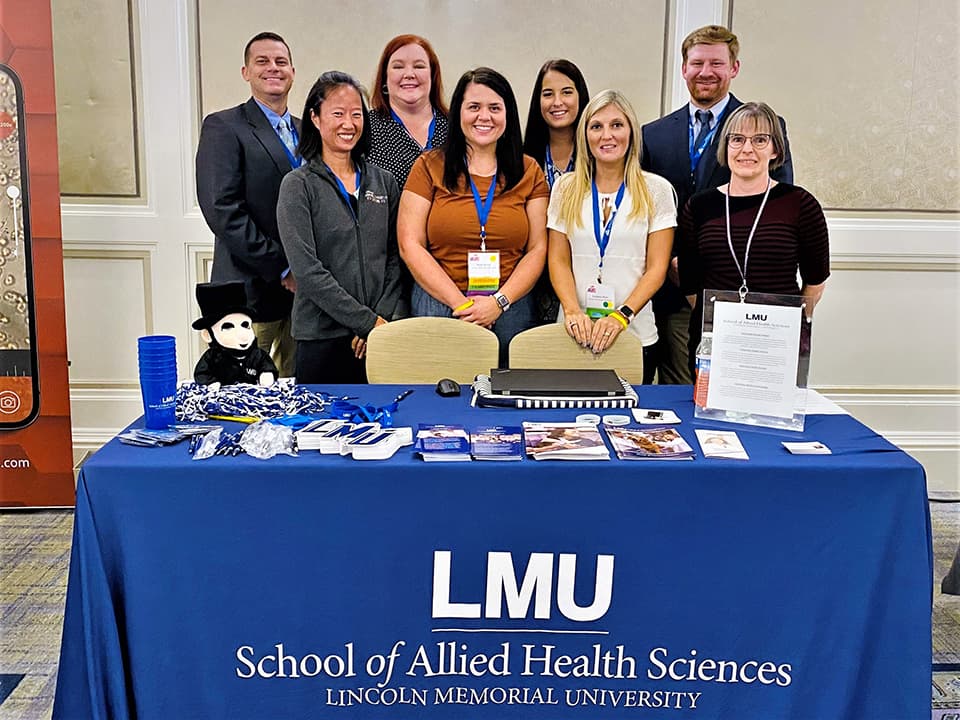 The Lincoln Memorial University (LMU) School of Allied Health Sciences faculty and staff attended the annual Association of Veterinary Technician Educators conference in St. Louis, Missouri, on August 6-8.
Members of the Veterinary Health Science and Technology programs, Dr. Bonnie Price, Dr. Heather Bhakta, and Dr. Elizabeth Thompson, were joined by Dr. Katherine Fogelberg and Melissa Loy of the LMU College of Veterinary Medicine (LMU-CVM) for multiple presentations. Holly Evans, recruiter for the School of Allied Health Sciences, attended to provide information about all LMU veterinary programs, including the Master of Veterinary Education offered by LMU-CVM.
The conference had learning tracks in self-care, teaching skills, and "the road ahead" including a wide variety of speakers and presentations. Over the course of three days, they had the opportunity to attend impactful breakout sessions, a simulation lab, three inspiring keynotes, and exhibit booths.
The mission of the Association is to promote quality professional education of the veterinary technician student. In addition, they are dedicated to facilitating lifelong learning and professional development by providing opportunities for the exchange of ideas to stimulate improvement in veterinary technician education. The AVTE mission is accomplished by sharing information and experiences through its website and during the annual conference. The conference features a unique keynote speaker, several in-depth workshops, and many educational sessions facilitated by AVTE members and other industry experts who share their first-hand experience, best practices, and successes so that participants can return to the classroom energized, motivated, and prepared to teach the next generation of professional veterinary technicians.
Lincoln Memorial University is a values-based learning community dedicated to providing educational experiences in the liberal arts and professional studies. The main campus is located in Harrogate, Tennessee. For more information about the undergraduate and graduate programs available at LMU, contact the Office of Admissions at 423.869.6280 or email at [email protected].