Livingston Regional Hospital to be Clinical Training Site for LMU-DCOM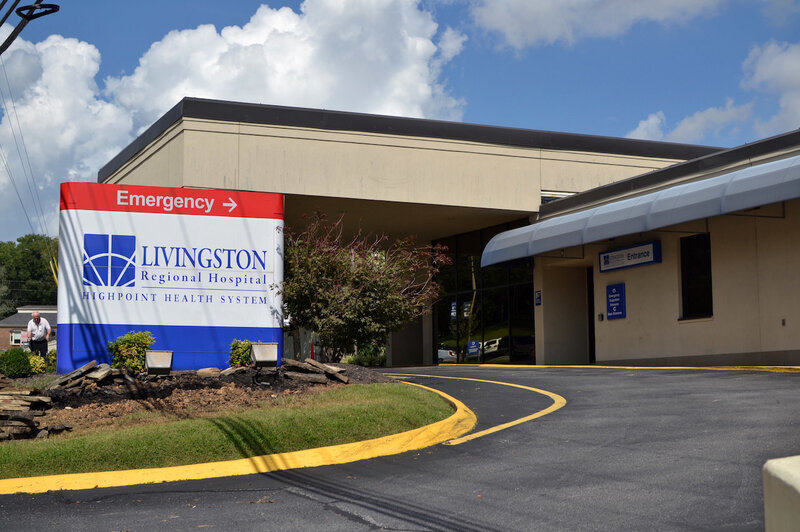 Lincoln Memorial University-DeBusk College of Osteopathic Medicine (LMU-DCOM) is pleased to announce its affiliation with Livingston Regional Hospital (LRH), as a core rotation site to provide clinical training to third- and fourth-year medical students. Seven students from LMU-DCOM will begin their clinical rotations on July 19 at Livingston Regional Hospital.
"We strive to provide our students with the best educational opportunities possible to prepare them to be outstanding doctors of osteopathic medicine," said Assistant Dean of Clinical Affairs Anya Cope, DO, FACOI. "The addition of Livingston Regional Hospital as a core site will help us prepare future clinicians to serve the community with high quality patient-centered health care."
LMU-DCOM students in their third and fourth year of medical school complete their medical training in a clinical environment that includes hospital and office-based settings. Students are assigned to their clinical sites after finishing the first two years of medical school. Students typically live in the community where they are training and often return to practice in that community once their training is completed. Third-year medical students have the opportunity to train in Behavioral Health, Internal Medicine, General Surgery, Obstetrics and Gynecology, Pediatrics, Family Medicine and Primary Care. Fourth-year rotations include Emergency Medicine, Rural Outpatient, Medical Selective, and 7-8 months of electives, which the students use to explore their interests and gain exposure to residency training programs.
"We are excited to be partnering with LMU-DCOM in this endeavor, which provides us an opportunity to assist in the education of medical students who are in pursuit of becoming doctors," stated Timothy McGill, CEO for Livingston Regional Hospital. "On behalf of the over 20 physicians representing the medical staff of LRH, serving as preceptors, we are looking forward to this new beginning, this partnership, and this being a vehicle to train physicians that may return here for their medical practice."
Located in Livingston, Tennessee, LRH is a 114-bed facility providing a continuum of care covering all aspects of health care, from 24-hour emergency services to rehabilitative services on both an inpatient and outpatient basis, Level II-A neonatal nursery, a 16-bed geropsych unit and many other services. The hospital serves the residents of Overton, Clay, Pickett, Fentress, and Jackson Counties and surrounding communities. LRH is affiliated with LifePoint Health, one of the nation's largest health care companies. LRH is accredited by The Joint Commission and is a designated Chest Pain Center through The American College of Cardiology.
"The medical staff and hospital administration at Livingston Regional Hospital have been very supportive and we look forward to working with them to continue expanding our clinical training," said Cope.
The DeBusk College of Osteopathic Medicine is located on the campus of Lincoln Memorial University in Harrogate, Tennessee. LMU-DCOM is an integral part of LMU's values-based learning community and is dedicated to preparing the next generation of osteopathic physicians to provide health care in the often underserved region of Appalachia and beyond. For more information about LMU-DCOM, call 1.800.325.0900, ext. 7082, email
[email protected]
, or visit us online at http://med.LMUnet.edu.