LMU Education Students Visit East Tennessee History Center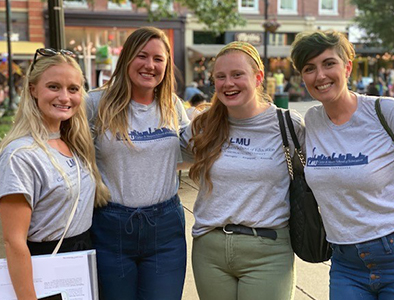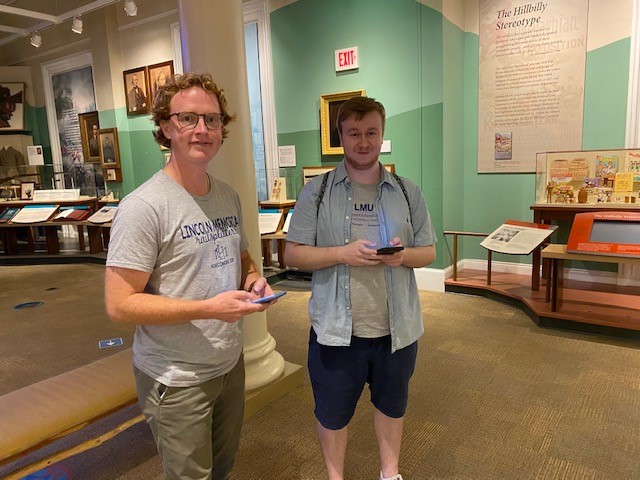 Lincoln Memorial University (LMU) master of education students from the Carter and Moyers School of Education visited Knoxville's East Tennessee History Center June 24 for a workshop on content literacy in social studies.
The class focused on Tennessee social studies and English language arts (ELA) standards. The teacher candidates saw how historical artifacts are used to build background knowledge as an introduction to literacy units and participated in a historical scavenger hunt in the museum using apps to answer content-based questions.
LMU Associate Professor Susan Wagner arranged the trip for her Elementary Content Literacy course in the MEd Initial Teacher Licensure program. The workshop was hosted by Lisa Oakley of the East Tennessee Historical Society.
"This learning activity allowed candidates to experience how Tennessee's social studies standards can be combined with ELA standards to build knowledge and vocabulary," Wagner said. "In addition, by incorporating technology, literacy, and East Tennessee's rich history, candidates can create engaging virtual and real-world learning experiences for their future students."
The highly ranked MEdITL program is based at LMU-Cedar Bluff in Knoxville. It offers bachelor's degree holders an accelerated path to initial teacher licensure. The hybrid program is designed for working professionals who desire a career change or non-licensed school employees seeking licensure. For more information or to apply for the MEdITL program contact Susan Long at 865.531.4116 or by email at [email protected].
Lincoln Memorial University is a values-based learning community dedicated to providing educational experiences in the liberal arts and professional studies. The main campus is located in Harrogate, Tennessee. For more information about the undergraduate and graduate programs available at LMU, contact the Office of Admissions at 423.869.6280 or email at [email protected].