LMU-CSON Receives Approval to Move Nurse Anesthesia from Master's Level to Doctor of Nursing Practice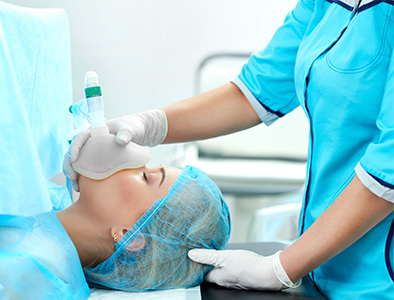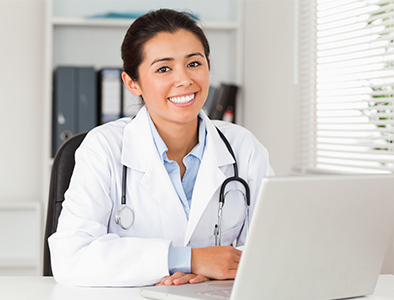 The Lincoln Memorial University-Caylor School of Nursing (LMU-CSON) has received approval from The Council on Accreditation of Nurse Anesthesia Education Programs (COA) to transition its current Master of Science in Nursing (MSN) Nurse Anesthesia concentration to a Doctor of Nursing Practice (DNP) degree program beginning in January 2022.
Updated accreditation standards require all students matriculating into a nurse anesthesia education program to do so in a program approved by COA to award a practice doctoral degree. This approval paves the way for LMU to comply with accreditation standards.
The DNP Nurse Anesthesia curriculum is a nine-semester program, requiring 109 semester hours of graduate course work, including extensive clinical practicum, a comprehensive exam, and a completed directed scholarly project. The didactic portion of the program is delivered at the LMU main campus in Harrogate, Tennessee. Students are required to travel for clinical rotations in hospitals/affiliates in Tennessee, Kentucky, Virginia, and Georgia.
The LMU-CSON Master of Science in Nursing Nurse Anesthesia concentration began in 2008. Since then, LMU has graduated nearly 200 nurse anesthetists. The LMU MSN Nurse Anesthesia concentration prepares nurses in an advanced practice role with competencies in nurse anesthesia across the life span. LMU-CSON's most recent class of graduates achieved a 100% pass rate on the National Certification Exam (NCE). The national average for pass rate on the first attempt is 85.2%. In each of the last three years, LMU trained nurse anesthetists have exceeded the national average. Additionally, LMU graduates readily find employment upon certification. LMU's Class of 2020 also had 100% employment within weeks of graduation.
LMU-CSON will matriculate its final group of MSN Nurse Anesthesia students in August. Those students will complete the MSN curriculum and be grandfathered into service under the current standards. There is still time to apply and be accepted to that class. The first cohort of the Nurse Anesthesia DNP will matriculate in January.
Lincoln Memorial University is a values-based learning community dedicated to providing educational experiences in the liberal arts and professional studies.  The main campus is located in Harrogate, Tennessee. For more information about the undergraduate and graduate programs available at LMU, contact the Office of Admissions at 423-869-6280 or e-mail at [email protected].