LMU-CVM Recognizes Military Graduates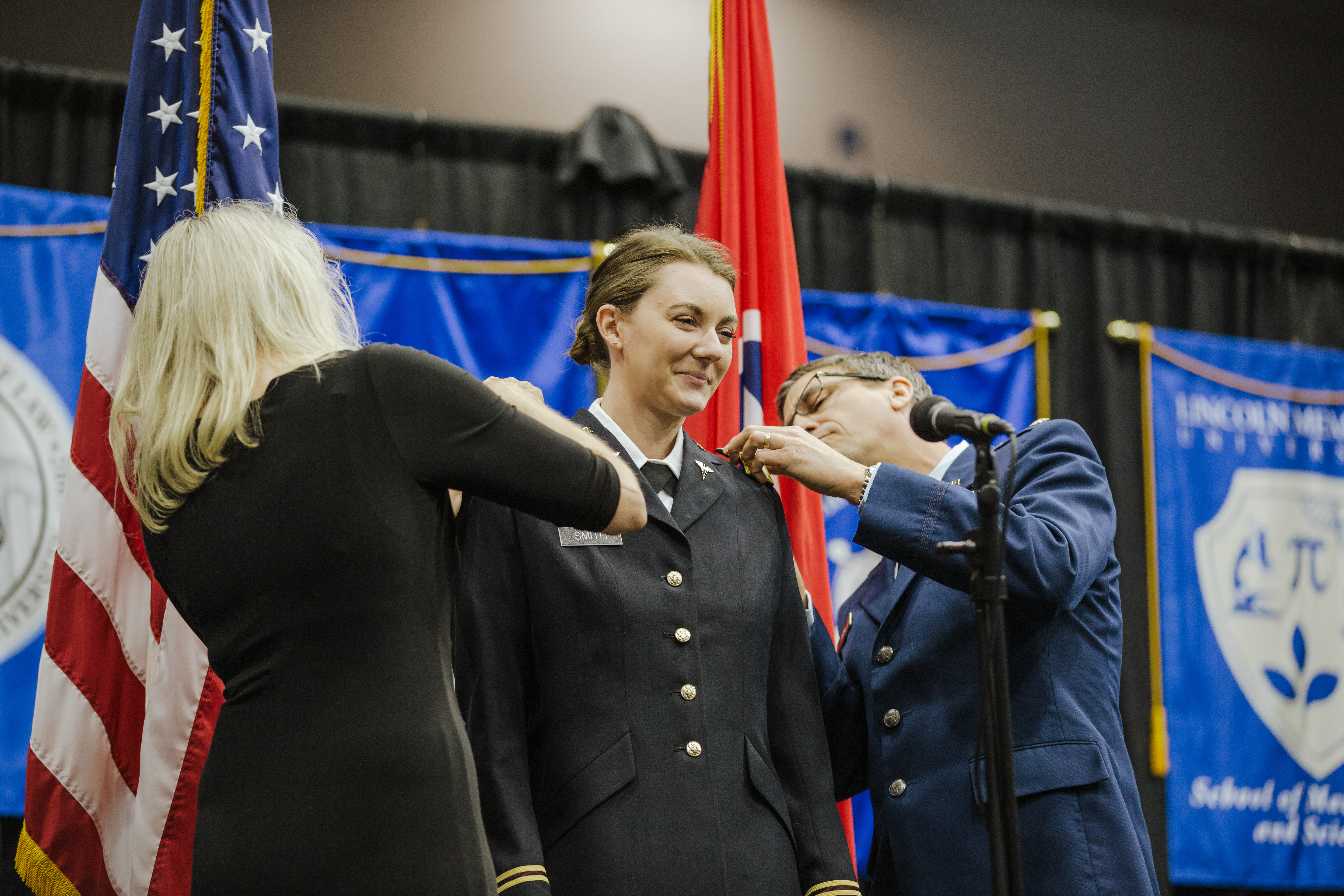 Lincoln Memorial University-College of Veterinary Medicine (LMU-CVM) recognized its military graduates during the class of 2021 spring commencement May 22. Following their conferral of degrees, Kylie Smith, DVM, MS, and Mary Helen Wilson, DVM, were commissioned into the U.S. Army Veterinary Corps, and Victoria Orlando, DVM, was recognized for her service in the U.S. Army throughout her medical school career.
Dr. Bess Pierce, associate dean of student affairs and admissions, and professor of small animal internal medicine, led the oath ceremony. Pierce has served for more than 29 years in the U.S. Army Veterinary Corps, both in the active and reserve components.
"It's a great honor and privilege to recognize the current and future military service of these graduates," Pierce said. "This is near and dear to many of us. Our faculty have combined more than 150 years of service as veterinary officers in the Army or Air Force. We are always excited to welcome our next generation into the U.S. Army Veterinary Corps."
Smith was the recipient of the three-year Health Professions Scholarship Program (HPSP) scholarship, which pays full tuition and living stipend for the second, third, and fourth years of veterinary school. She will enter active duty in summer of 2021 in the First Year Graduate Veterinary Medical Education program at Fort Benning, Georgia.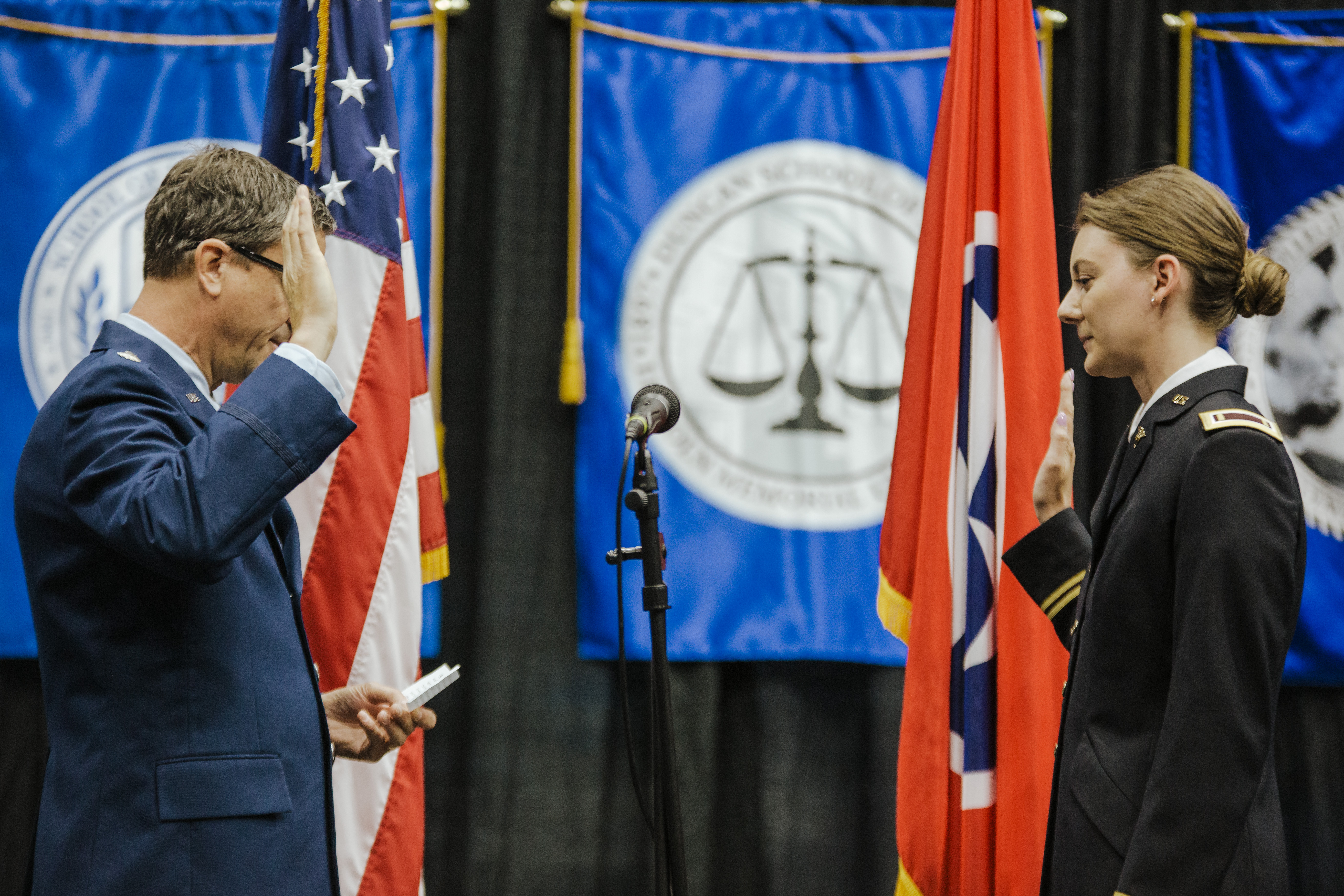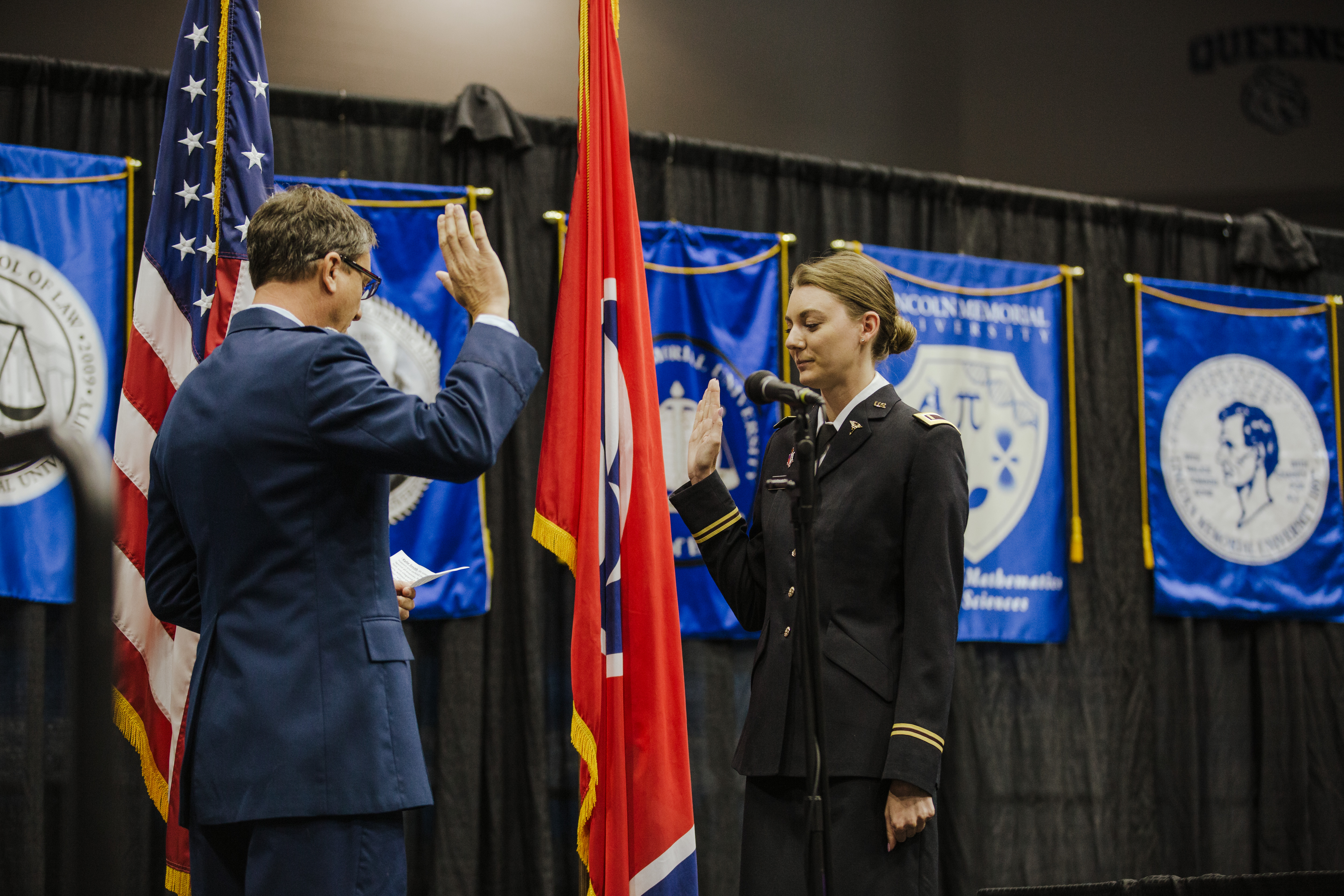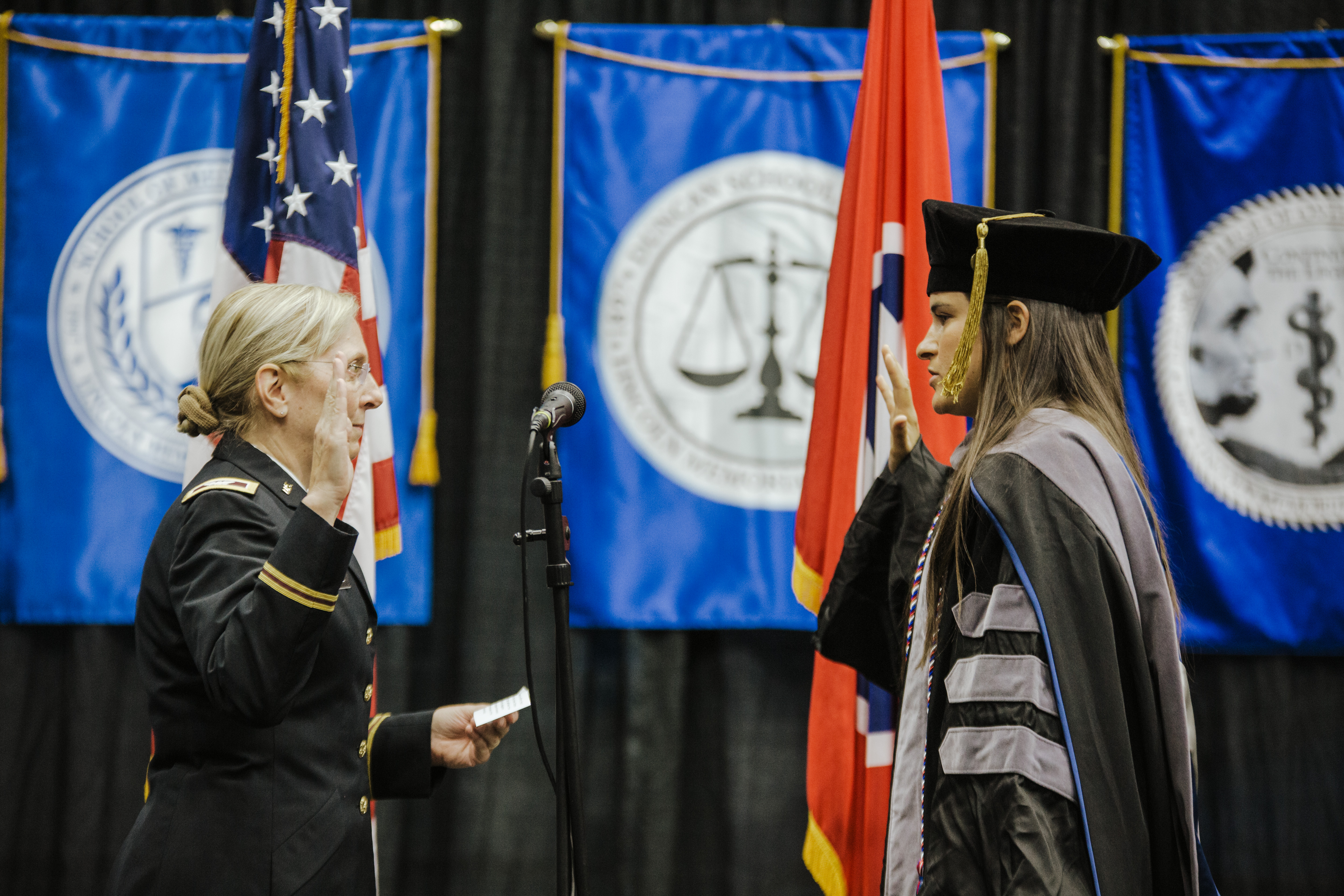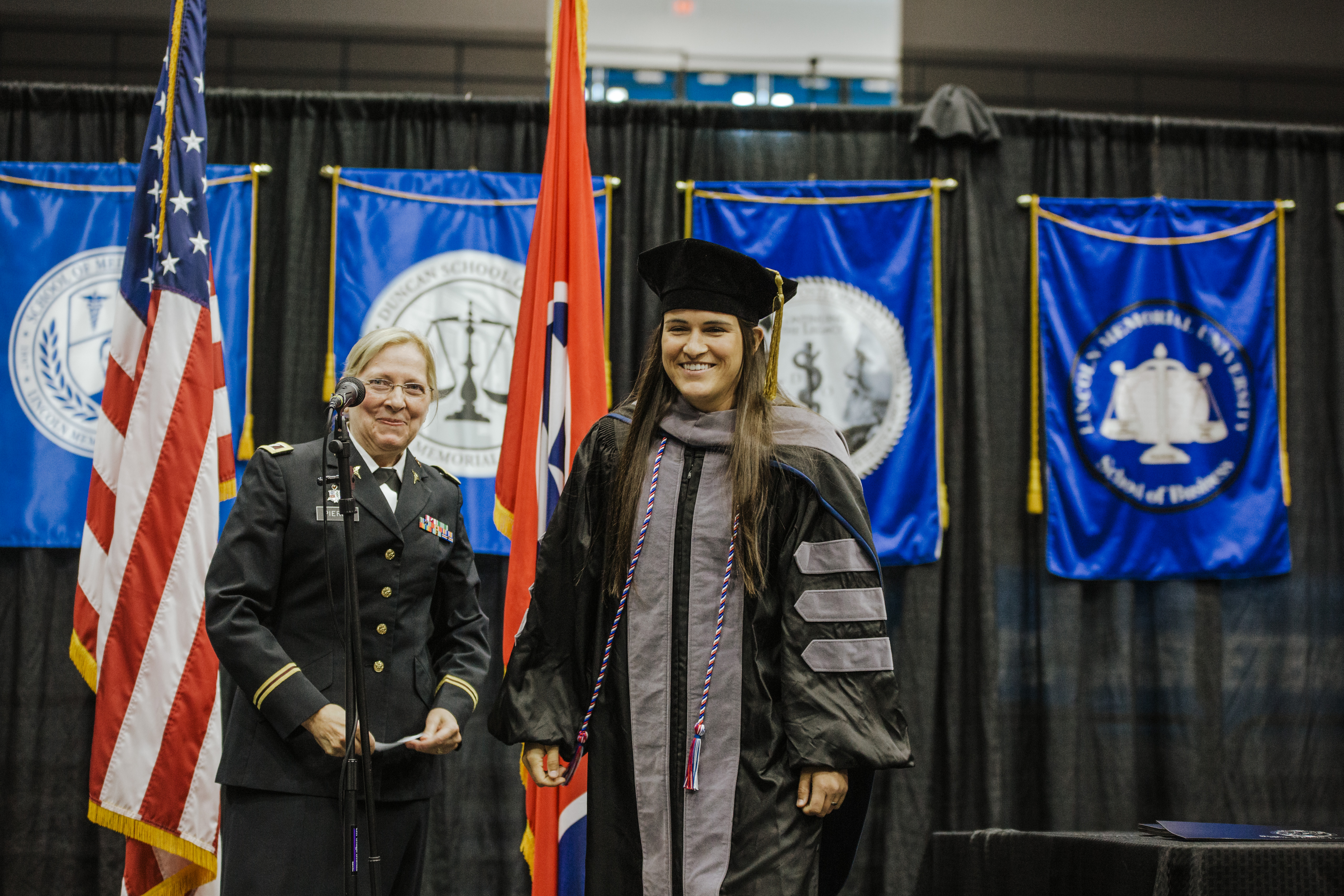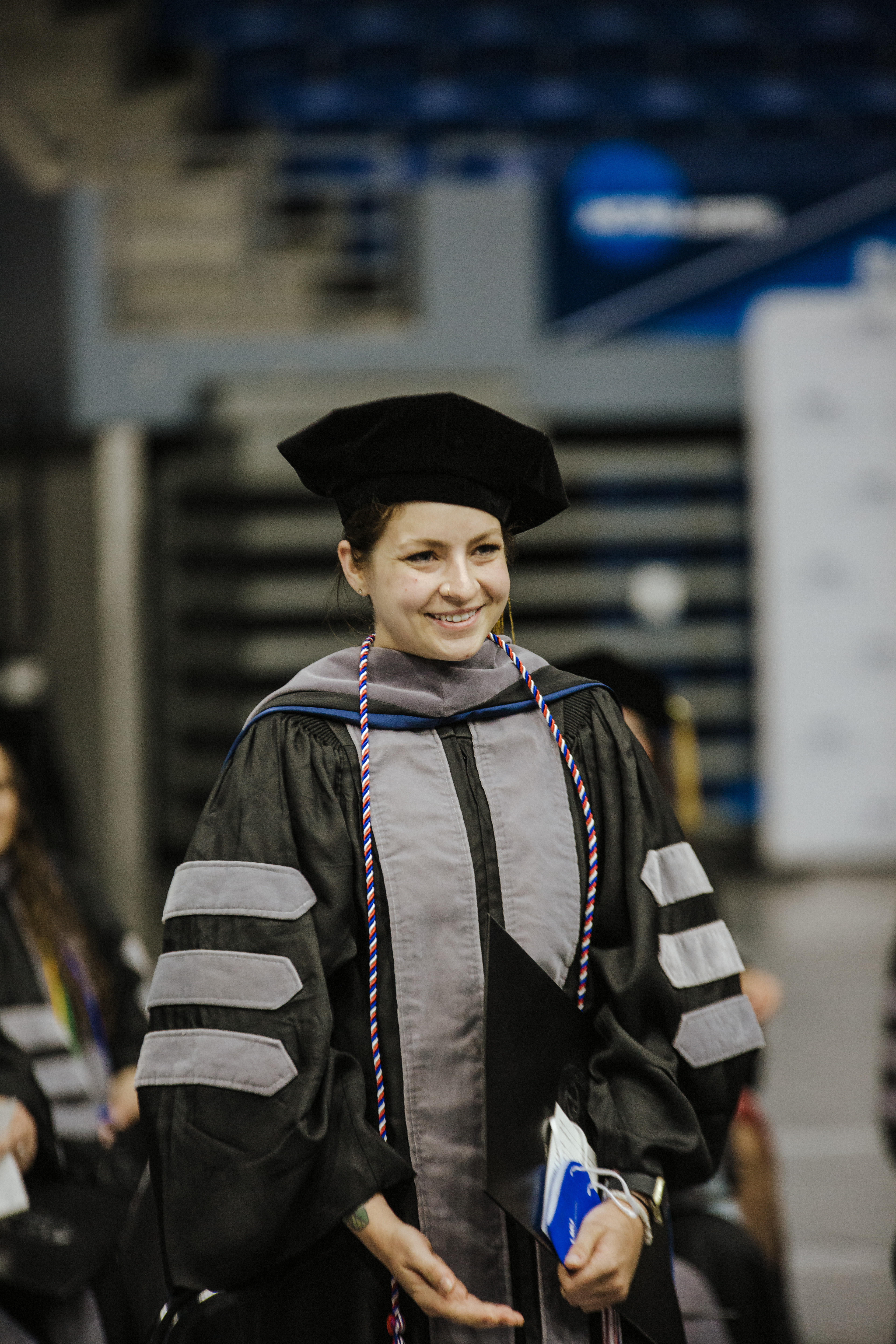 Wilson is also entering active duty this summer as a Direct Commission and will be attending both the Direct Commission Course and the Basic Officer Leadership Course in San Antonio, Texas. Following her training she will join Smith at Fort Benning, Georgia.
Orlando served as an active reserve medic in the U.S. Army National Guard during her veterinary school tenure. She successfully balanced the demands of veterinary school with drill and two recent deployments in support of COVID-19 operations. Orlando is applying for a commission to enter the U.S. Army Veterinary Corps, U.S. Army Reserve, this fall.
"We commend each of these graduates and thank them for their service," Pierce said.
Lincoln Memorial University (LMU) is a values-based learning community dedicated to providing educational experiences in the liberal arts and professional studies. The LMU-College of Veterinary Medicine is located on LMU's main campus in Harrogate, Tennessee, with additional academic facilities in nearby Lee County, Virginia. LMU-CVM is an integral part of the University's medical programs and provides real-world, community-based education in a collaborative learning environment. For more information about LMU-CVM, call 1.800.325.0900, ext. 6600 or visit us online at vetmed.LMUnet.edu.