LMU Breaks Ground on New Veterinary Education and Technology Building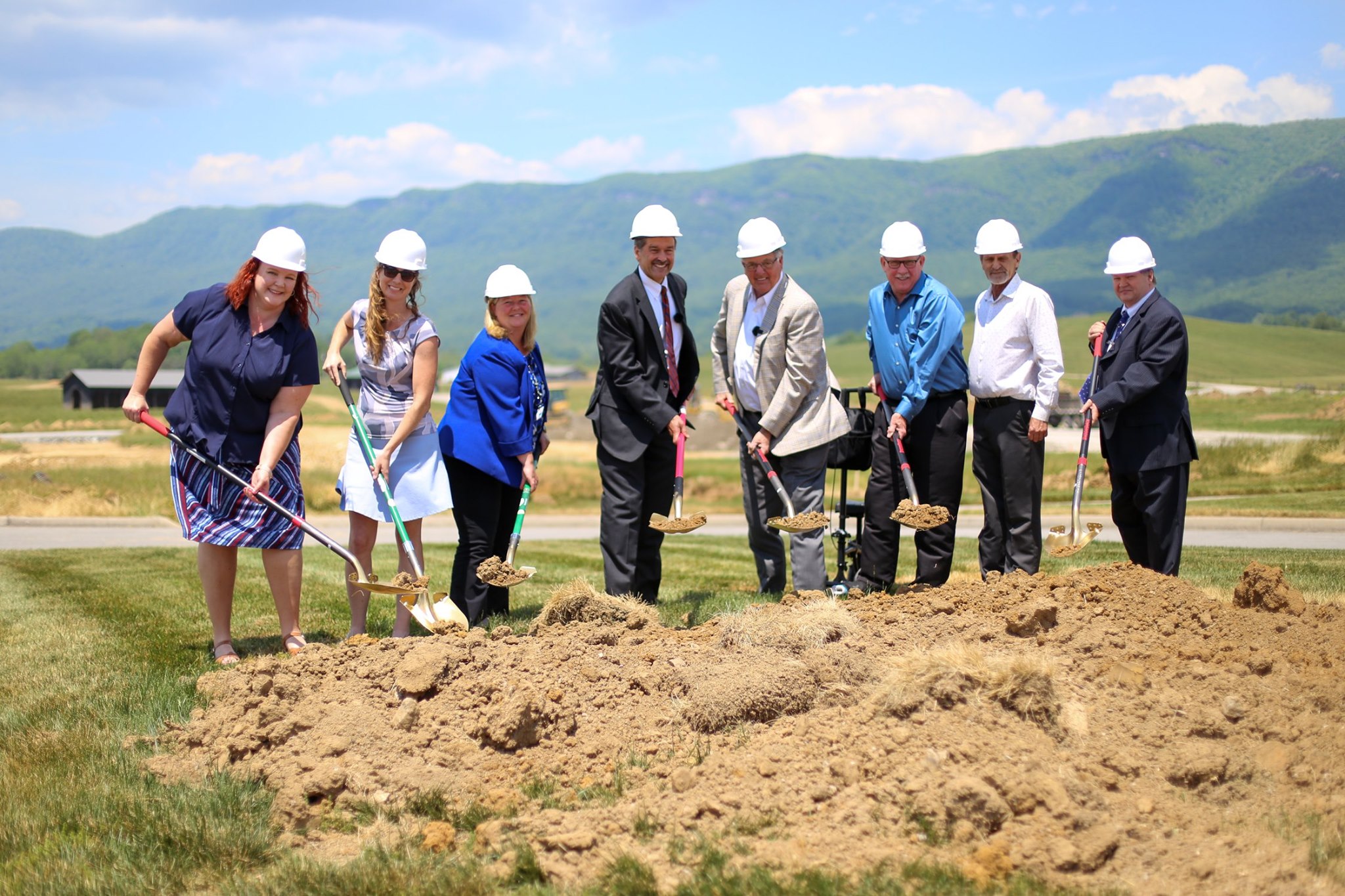 Pictured right:

 

LMU Chairman of the Board Autry O.V. "Pete DeBusk and Delegate Terry Kilgore celebrate the groundbreaking of a new Veterinary Education and Technology Building in Ewing, Virginia.
Lincoln Memorial University-College of Veterinary Medicine (LMU-CVM) held a groundbreaking ceremony May 26 to celebrate the construction of its new Veterinary Education and Technology (VET) building at the DeBusk Veterinary Teaching Center (DVTC) in Ewing, Virginia. LMU Chairman of the Board Autry O.V. "Pete" DeBusk and First District Virginia Delegate Terry Kilgore joined LMU-CVM Dean Stacy Anderson, LMU School of Allied Health Sciences Dean Elizabeth Thompson and faculty and staff to commemorate the day.
"It was an honor to take part in today's groundbreaking. I was proud to support LMU in their work to secure funding for the VET Building. I look forward to seeing the program's continued success and expansion in Lee County," said Kilgore.
As LMU-CVM's student numbers continue to grow, the VET building will provide more space for didactic instruction, clinical skills, and research for the Doctor of Veterinary Medicine program. LMU also plans to utilize the space for its Veterinary Health Sciences Program including pre-veterinary majors and veterinary technician students.
"Undergraduate students in the Veterinary Health Science and Veterinary Medical Technology programs will have access to state-of-the-art facilities to enhance hands-on education and prepare graduates for the next phase of their veterinary education or to enter the veterinary healthcare workforce," said Thompson.
The building will have training spaces for virtual learning, as well as house the Center for Innovation in Veterinary Education and Technology (CIVET) research center, a plastination laboratory, flexible laboratories for microscope learning, small group learning spaces, and kennels.  The building will also provide faculty offices and student study space.
"The new VET building is going to allow for expansion of all veterinary-related programs at LMU-CVM," said Anderson. "The veterinary profession is desperate for more professionals and LMU stands poised to produce more career-ready graduates. We are so thankful for the support that has been provided by the Virginia Tobacco Commission and Delegate Kilgore on this important initiative."
The building will further provide a venue for community and regional stakeholders to host events, such as the annual conference by the Cumberland Gap Cattleman's Association which hosts around 200 cattlemen and future farmers from Kentucky, Tennessee, and Virginia.