LMU-DCOM Confers Degrees of 229 Doctors of Osteopathic Medicine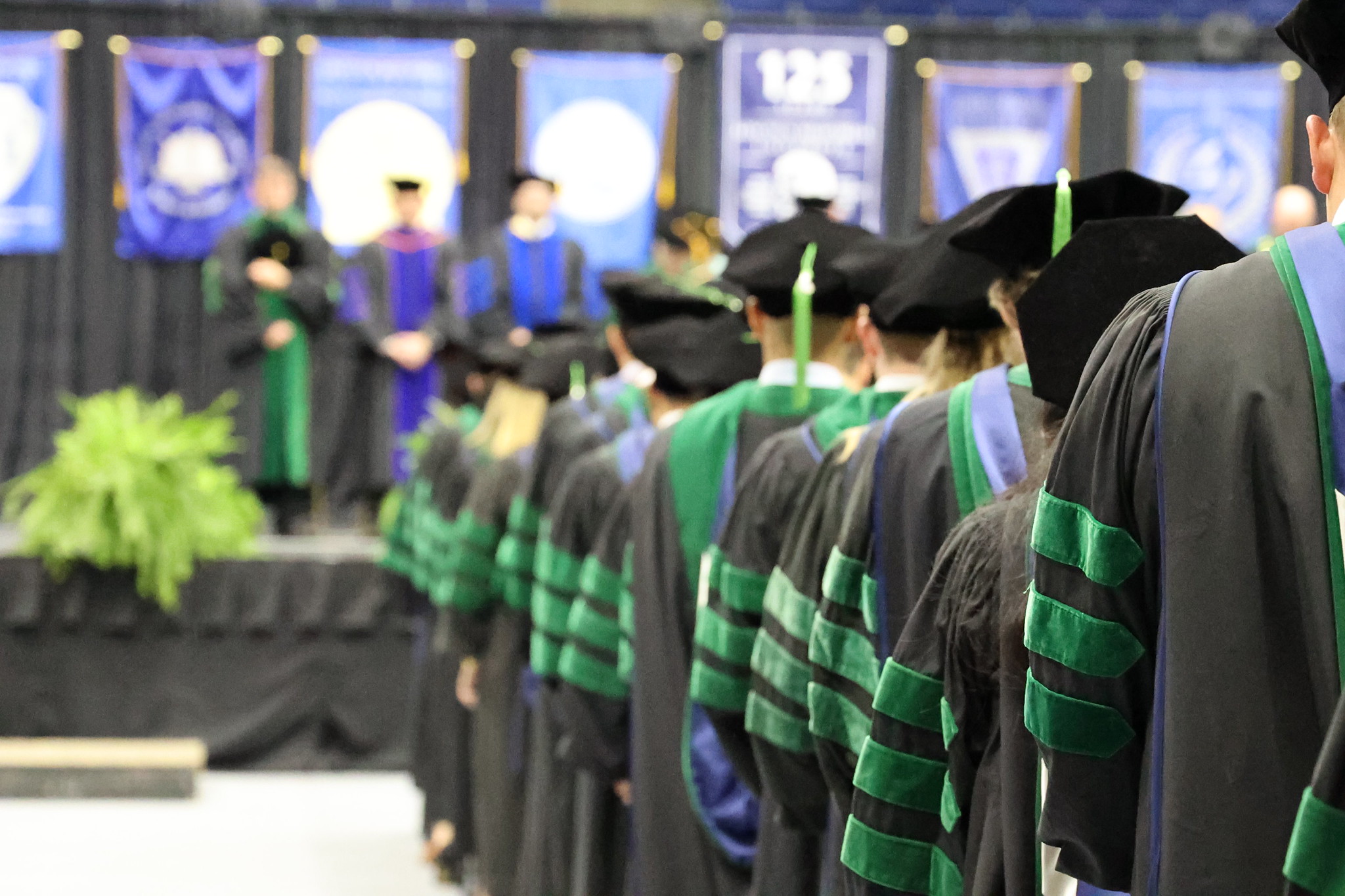 The 229 members of the Lincoln Memorial University-DeBusk College of Osteopathic Medicine (LMU-DCOM) class of 2022 celebrated their graduation Saturday, May 14, at Tex Turner Arena on the LMU main campus.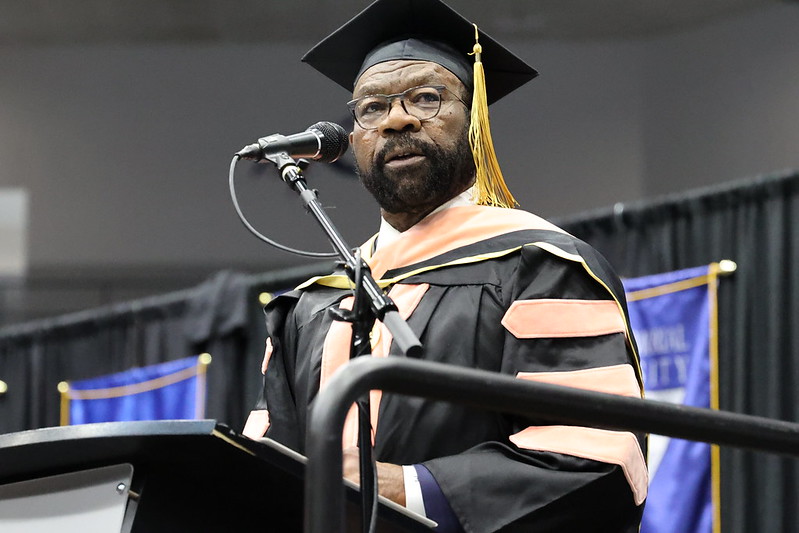 "Throughout 2022, we are celebrating the 125th anniversary of LMU's founding as a living memorial to President Abraham Lincoln. So, as you go out providing health care to the communities you serve locally and around the 
world, you honor our proud legacy," said LMU President Clayton Hess.
President and CEO of Methodist La Bonheur Healthcare Michael O. Ogwueke, DHA, MPH, FACHE, delivered the commencement address.
"We are here today to celebrate your rite of passage from medical students to doctors," Ogwueke said. "Today is an important marker on your journey to your life as a physician. Everyone in this auditorium should be so proud of this accomplishment. This is a wonderful day of celebration and congratulations to all of you."
In his address to the graduates, Dr. Christopher Loyke, LMU-DCOM dean and chief academic officer, talked about the unusual demands of medical training since the start of the pandemic in March 2020.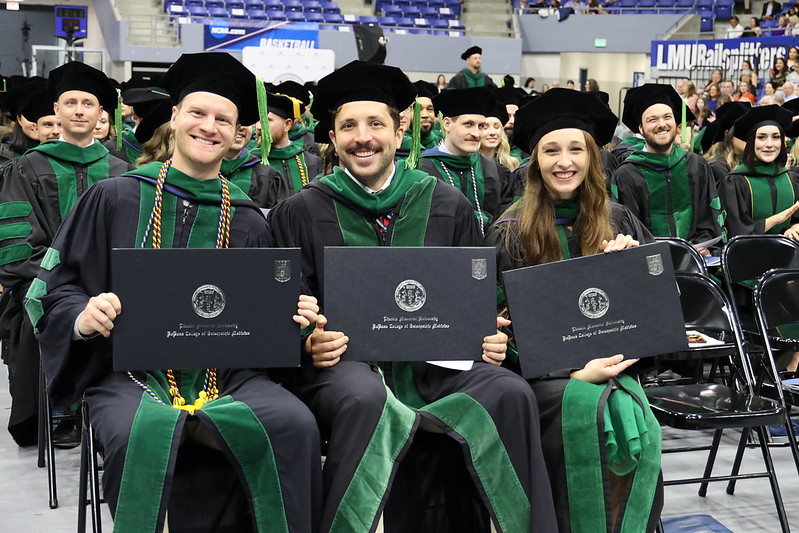 "The flexibility, perseverance and resilience you demonstrated was outstanding and your success today is a direct result of your ability to change and adapt in the face of these challenges," Loyke said.
Over 76% of the members of the LMU-DCOM graduating class will enter their first year of residency training in a primary care track, including family medicine, internal medicine, pediatrics, OB/GYN, emergency medicine, osteopathic manipulative medicine and transitional year.
View the LMU-DCOM Commencement program here: https://www.flipsnack.com/lmunet/lmu-dcom-commencement-spring-2022.html
See candid photos of LMU-DCOM Commencement here:  https://flic.kr/s/aHBqjzPTHw
A recording of the LMU -DCOM Commencement can be found here: https://portal.stretchinternet.com/lincolnmemorialevents/portal.htm?eventId=696117&streamType=video
The DeBusk College of Osteopathic Medicine is located on the campus of Lincoln Memorial University in Harrogate, Tennessee and at LMU-Knoxville in Knoxville, Tennessee. LMU-DCOM is an integral part of LMU's values-based learning community and is dedicated to preparing the next generation of osteopathic physicians to provide health care in the often-underserved region of Appalachia and beyond. For more information about LMU-DCOM, call 1.800.325.0900, ext. 7082, email [email protected], or visit us online at http://med.LMUnet.edu.