PA Alumnus Returns from Seven-Week Medical Outreach Trip to Kenya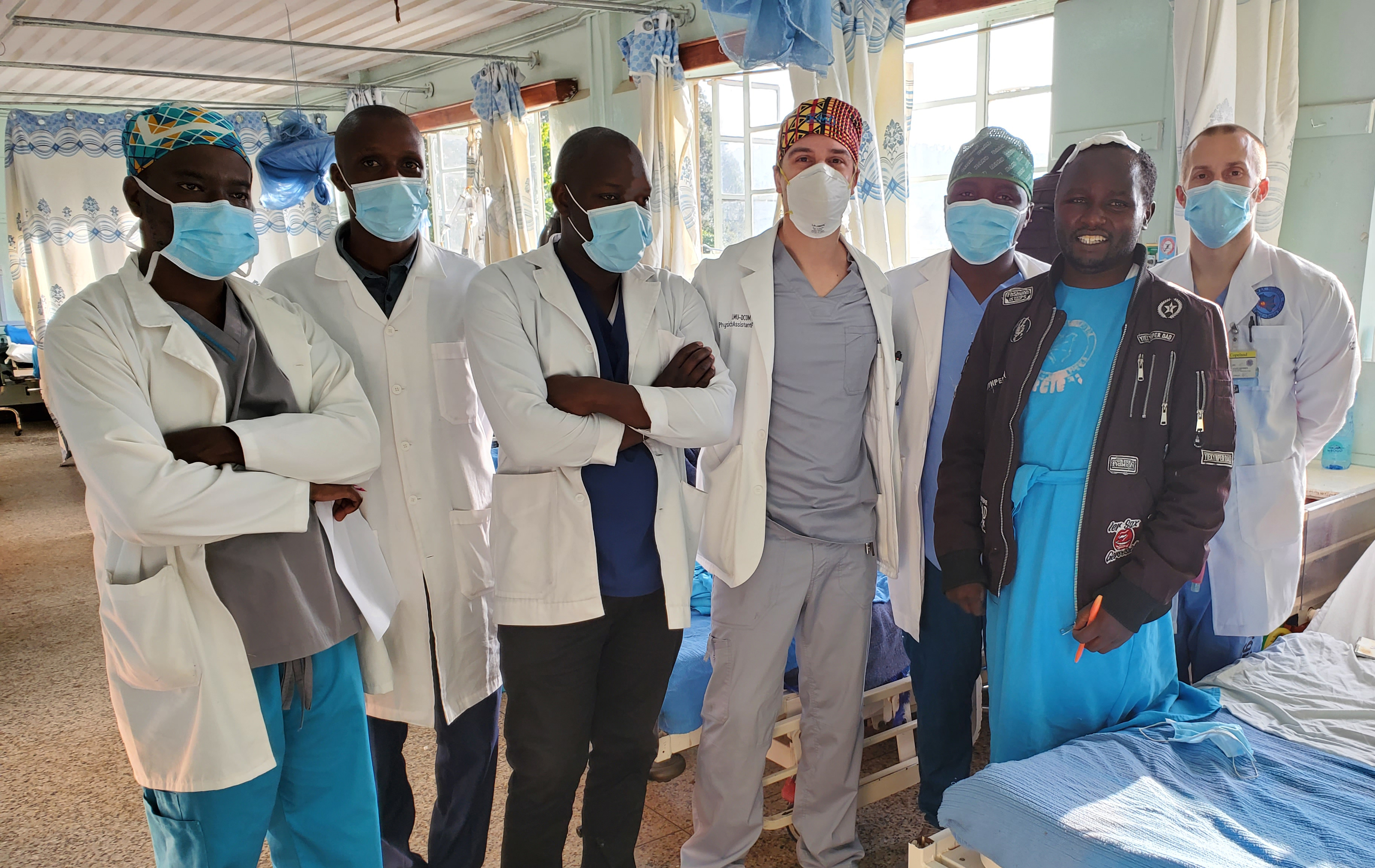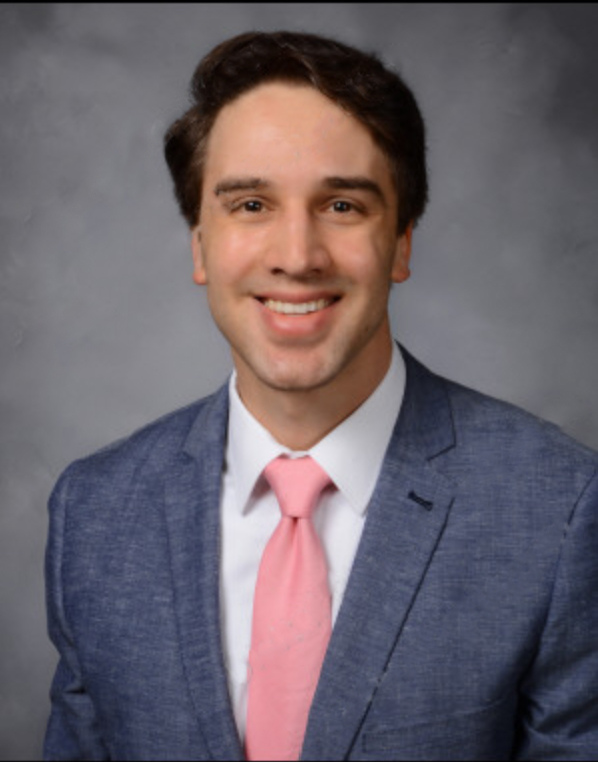 Lincoln Memorial University-School of Medical Sciences (LMU-SMS) alumnus, Austin Dages, PA-C, MSBHS, spent seven weeks volunteering as a neurosurgery physician assistant at Tenwek Hospital in Bomet, Kenya. The hospital is accustomed to frequent visits by health care providers year-round, however, Dages was the first neurosurgery visitor in six months due to the COVID-19 shutdown.
Tenwek Hospital is a 361-bed Christian Mission Hospital located in the rural highlands of Kenya, an underserved area with an average wage of one dollar per day. Dages served under neurosurgeon, Dr. William Copeland, along with a neurosurgery resident and clinical officer. This team of three providers are on-call 24 hours a day, seven days a week with little relief, covering the needs of over 110,000 people in the area. Dages role included seeing patients in the clinic, hospital, surgery and on-call with cases ranging from children to elderly, with a variety of pathologies, and evaluating conditions that may require brain or spinal surgery.
"This experience felt like a neurosurgery internship or residency. It was a whirlwind of learning and pushing myself from my arrival," Dages said. "Most every week, one of the essential personnel on the NSGY team took leave. This allowed much-needed respite for each person. Despite the long hours it was an honor to serve and grow professionally with responsibilities normally entrusted to physicians only back home."
The cases seen were 90% crani (brain) and 10% spinal, a stark contrast to the 20% crani and 80% spinal cases normally seen in the United States. Trauma cases were common and most non-acute pathologies were extreme due to lack of infrastructure and community seeking non-traditional methods of healing. Dages recalls seeing many progressive brain tumors in nearly all major regions of the brain.
"I became comfortable with caring for neonates and children as spina bifida and hydrocephalus related conditions were prevalent," Dages said. "Some of the other rare conditions we saw included Chiari malformations requiring surgery, spinal tumors, TB spinal fractures, and paralysis from disease complications."
People travel from all over Kenya, some up to an eight-hour drive, to Tenwek Hospital because of its reputation for exceptional care and low cost.
"Consults seemed to never stop, and it was usual for patients to sleep outside on benches or grassy areas awaiting a hospital bed to open," Dages said.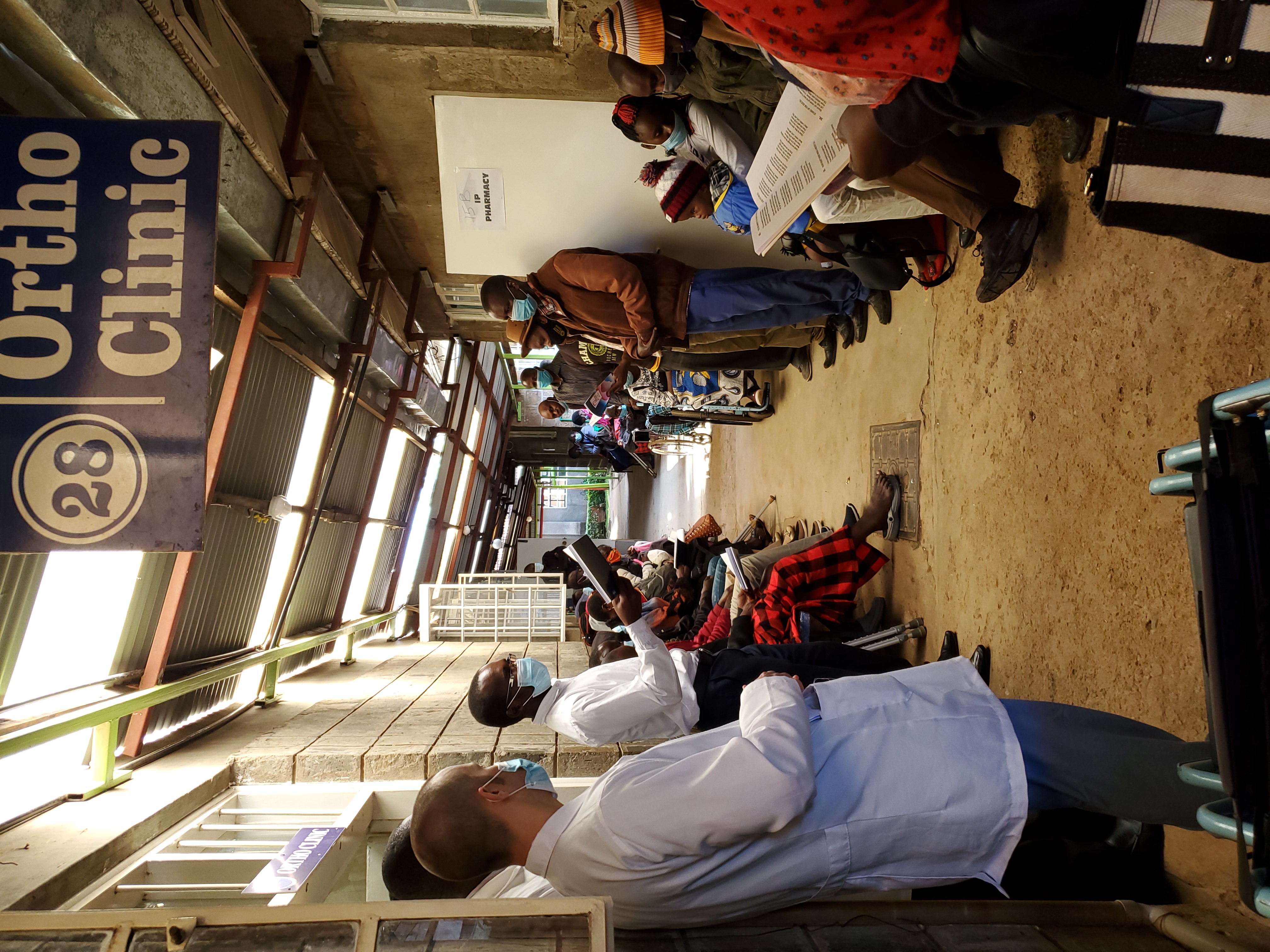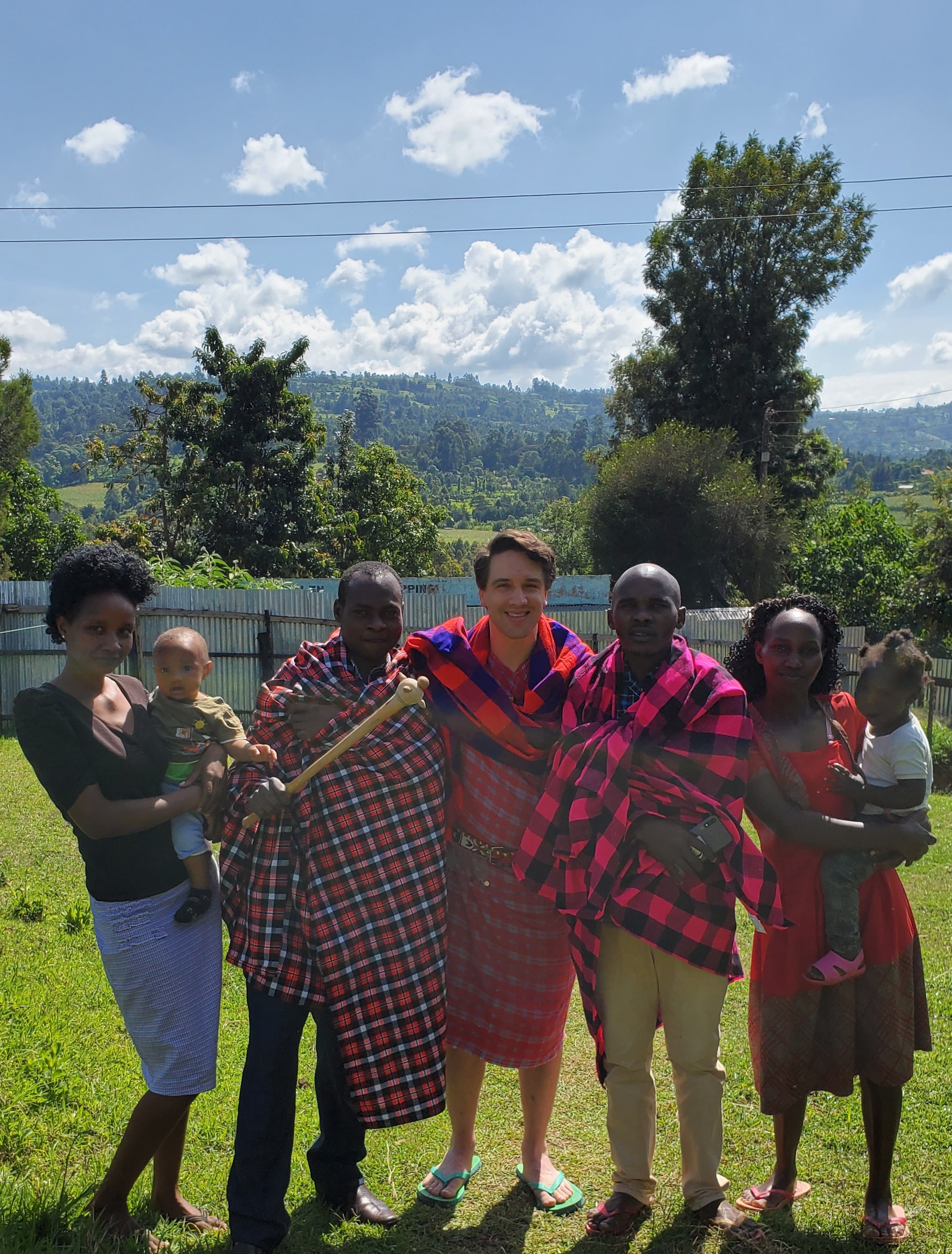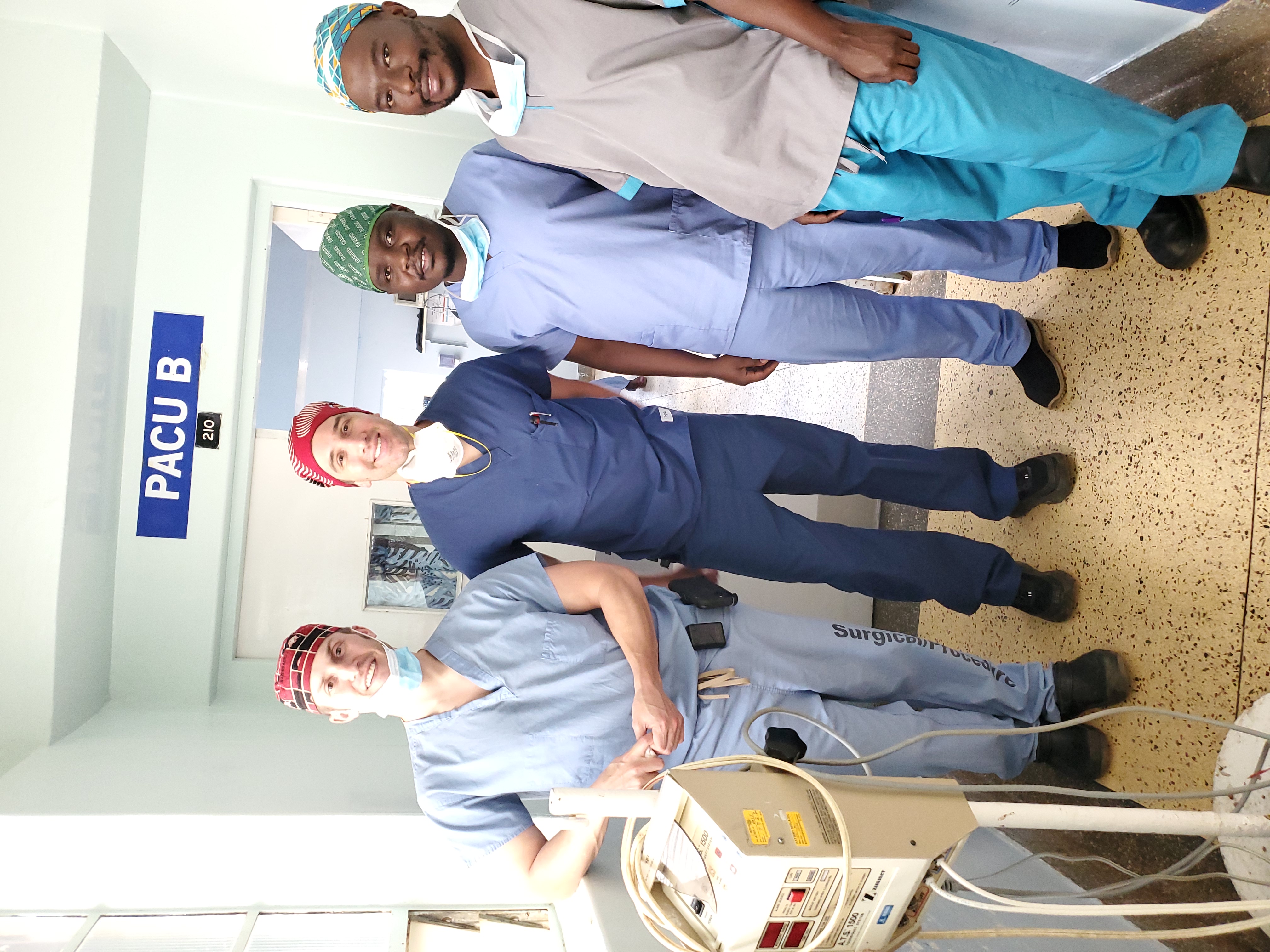 As part of its Christian mission, the providers would gather three times a week for a devotional and experience sharing time. During daily rounds the providers and staff would intentionally pray for the patients.
"It was inspiring to see so many white coats gathered for the purpose of prayer, discipleship, and supporting each other in the united goal of healing bodies physically and investing in the spiritual wellbeing of the people who flock to Tenwek," Dages said.
Dages became good friends with his translator, Dominic, who welcomed him into his home many times for fellowship with his family and neighbors. Dages was welcomed with open arms into the community both within and outside of the hospital.
"I feel that I received much more than I was able to give. The Lord is doing incredible work through the hands and feet of the people at Tenwek. The physical exhaustion of staff members was seen on their faces, yet most everyone consistently had jovial and light-hearted attitudes," Dages said. "Many long-term friendships were made. One day, I hope for the opportunity to return to share with this community and continue this service in love."
LMU's first PA program was established in 2009 on the main campus in Harrogate, Tennessee, and is one of the largest PA programs in the United States. In 2016, LMU launched a unique postgraduate training program for PAs with the Doctor of Medical Science (DMS) Program. In 2020, LMU opened a second PA program with a focus on advanced surgical training in Knoxville, Tennessee. For more information about the LMU-SMS PA programs, visit www.LMUnet.edu/SMS.
Lincoln Memorial University is a values-based learning community dedicated to providing educational experiences in the liberal arts and professional studies. The main campus is located in Harrogate, Tennessee. For more information about the undergraduate and graduate programs available at LMU, contact the Office of Admissions at 423.869.6280 or email at [email protected].