Welcome
LMU's Duncan School of Law
Located in the heart of downtown Knoxville, Tennessee, LMU LAW is committed to producing practice-ready graduates who benefit from an innovative curriculum and supportive learning environment. Far from your stereotypical law school, LMU LAW is a close-knit community filled with people who care where students build relationships that last.
Classes at LMU LAW are "sustainably small," offering students individual attention unmatched at most other schools. Students are more than a number here, enjoying enviable access to our expert faculty. Whether you pursue full- or part-time studies, you will graduate prepared and excited for a fulfilling career in the law.
Learn More about this
Spring Break (No Classes)
March 13-17, 2023
Alumni Meet & Greet (Federal Courts & In-House Counsel)
Tuesday, March 21, 2023
12:15 PM - 1:15 PM
3rd Floor Atrium
Real Estate Law Society
Friday, March 24, 2023
Drafting Workshop
12:15 PM
Watson Courtroom (Room 340)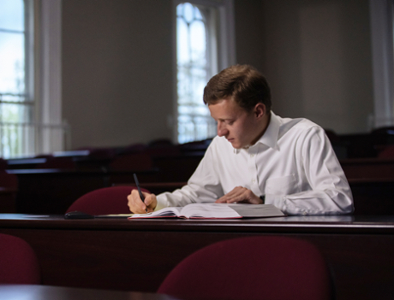 March 3, 2023
LMU Law Launches New Part-Time/ Hybrid JD Program
The Lincoln Memorial University Duncan School of Law (LMU Law) has launched a new Part-Time/Hybrid Doctor of Jurisprudence (JD) program and is currently accepting applications. On February 28, 2023, the American Bar Association's Council on the Section of Legal Education and Admissions to the Bar (the Council) notified LMU that the Council has granted LMU Law's application for an acquiescence in substantive change to establish a new part-time division and offer a program that allows distance education credit hours in excess of the one-third of credit hours permitted under the current ABA Standards. LMU Law is the 14th law school to receive an acquiescence from the Council to offer a part-time/hybrid JD program and the first in the Southeastern United States.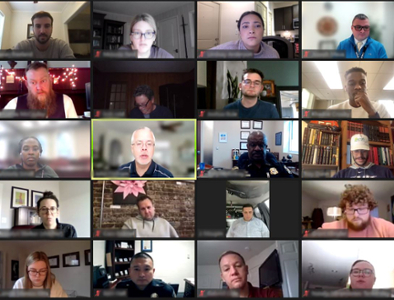 February 27, 2023
Three LMU Law Students Nominated as Spring 2023 Fellows for ABA's Legal Education Police Practice Consortium
The Lincoln Memorial University Duncan School of Law (LMU Law) proudly announces three Spring 2023 Fellows nominated to work alongside the American Bar Association (ABA) Legal Education and Police Practices Consortium (Consortium). The three LMU Law Spring 2023 Fellows are Elizabeth Luminoso, Kimberly Trotter, and Dedra Brown, all third-year students. Trotter is the newest LMU Law addition to the fellowship, as Luminoso and Brown both participated as Fall 2022 Fellows.

February 14, 2023
Time Capsule Burial Wraps Up LMU's 125th Anniversary Celebration
Lincoln Memorial University (LMU) wrapped up a year-long celebration of the 125th anniversary of its founding with a ceremony to bury a time capsule. The commemorative time capsule was buried February 14, 2023, and is to be opened February 12, 2123. The ceremony and burial were held at the historic LMU Springhouse.