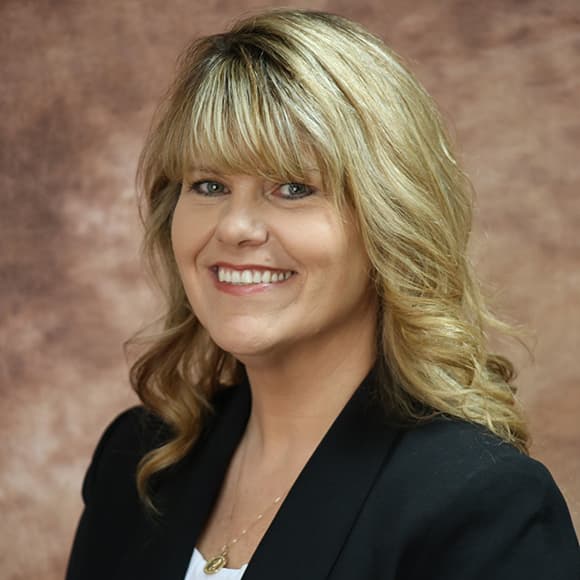 Crystal Hunnicutt, DNAP, CRNA
Program Director/Assistant Professor
Caylor School of Nursing
Lincoln Memorial University
423-869-6723
Education
Dr. Crystal Hunnicutt is a native of Southwest Virginia and resides in Big Stone Gap. Dr. Hunnicutt received her Bachelor of Science in Nursing in 2002 from the University of Virginia's College at Wise. She received her Master of Science in Nurse Anesthesia and Doctor of Nurse Anesthesia Practice from Virginia Commonwealth University in 2007 and 2010, respectively.
Certified Registered Nurse Anesthetist
After graduating from VCU's nurse anesthesia program in 2007, Dr. Hunnicutt began her practice as a CRNA at Lonesome Pine, in rural Southwest Virginia, and continues to function as a staff CRNA for the Hazard ARH.   
In 2013, she joined the faculty of Lincoln Memorial University and became the Assistant Director of the Nurse Anesthesia Program. In 2016, she was promoted to the Director of this program, and in addition to administrative responsibilities, didactic and clinical teaching, Dr. Hunnicutt serves on the Institutional Review Board (IRB) at Lincoln Memorial University.
Committees and Organizations
Dr. Hunnicutt is active in many professional organizations at the regional, state, and national levels. She is currently serving as the Chair for both the Wellness Committee and Education Committees for the Tennessee Association of Nurse Anesthetists (TANA). She currently serves as the State Peer Advisor for Tennessee. She has served as a guest editor and mentor for the International Student Journal of Nurse Anesthesia and has recently been appointed to its editorial board. On the national level, she has served as a Scholarship Reviewer for the AANA Foundation and has served on the National Board of Certification and Recertification for Nurse Anesthetist Item Writing Committee. She is currently serving as an on-site reviewer for the Council on Certification of Nurse Anesthesia Educational Programs and is appointed to the board and serves as Vice President of the Tennessee Professional Assistance Program.
Scholarship and Research Interests
She has an interest in wellness topics related to nurse anesthesia. She has presented wellness topics such as domestic violence, perioperative loss, and suicide prevention in CRNAs. Crystal is currently exploring the concept of Second Victim as it relates to the certified registered nurse anesthetist.