Dear Prospective Student:
Thank you so much for your interest in the Caylor School of Nursing at Lincoln Memorial University! A career in nursing is exciting, yet making sure you get a quality education is of the most importance. We feel that we have just what you are looking for!
Our mission is to serve the underserved, and we are proud to be able to achieve that mission as our school continues to grow. We started in 1974 with the ASN program; added the RN-BSN program in 1987; began our MSN program with a concentration in Family Nurse Practitioner (FNP) in 2006; added an MSN concentration in Nurse Anesthesia (NA) in 2008; commenced the generic BSN in 2010; and launched the Psych Mental Health Nurse Practitioner (PMHNP) concentration in 2011. The online Doctor of Nursing Practice (DNP) degree started in 2015, and, in 2018 the online MSN concentration in Nursing Administration commenced. In 2022, the Nurse Anesthesia program transitioned to a DNP degree. 
We hope you find our site helpful and filled with useful information. If you have further questions, please don't hesitate to contact us at 1.800.325.0900, ext. 6324. Thank you for your interest in LMU Nursing!
Sincerely,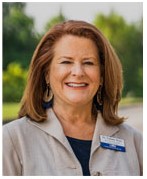 Tammy Dean, DNP, RN, CNE
Dean, Caylor School of Nursing
Vianna Hillman Caylor Distinguished Professor of Nursing