Prepare for Interviews
Learn to demonstrate effective interviewing skills, develop them for specific industries, and identify and practice specialized interview techniques. The Office of Career Services would love to assist you with developing confidence in your interview abilities. We can provide mock (practice) interviews in various formats: telephone, virtual, or in-person interviews, depending on your preference and type of interview for which you are preparing. Please contact us today in order to set up a mock interview! For tips on how to prepare for your interview, see our Handout: Tips on Interviewing or for interviews conducted via video conferencing, please see our Handout: How to Ace a Video Interview. For more tips, please see videos below and/or contact our office.

Need a professional outfit for your interview?
Lincoln's Closet
609 Colwynn Ave., Cumberland Gap, TN
Lincoln's Closet is sponsored by the LMU Women of Service.  It provides LMU students with FREE clothing appropriate for career fairs, internships, interviews, and the workplace. 
Just take your student ID to receive up to 5 articles of clothing (plus accessories like ties, jewelry, shoes, etc.)!
Hours
Thursdays 1:30pm - 4:30pm
Fridays 9:00am - 12:00pm
If there is a need outside these hours, please call for an appointment: (423) 869-7072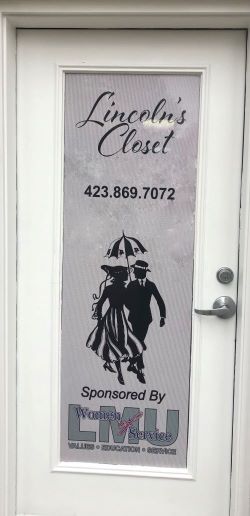 New Unto Others
The LMU Office of Career Services has partnered with "New Unto Others" thrift store in Middlesboro, KY to provide LMU students a free interview outfit. Just stop by our office to obtain a letter indicating your eligibility, and visit the store to shop for your outfit, which you get to keep! Be sure to take your LMU ID.
"Top 21 Interview Questions and Answers"
"Job Interview Etiquette"
"What you should and shouldn't wear to a job interview"
Office of Career Services
Tanya Vincent
Lincoln Memorial University
6965 Cumberland Gap Parkway
Harrogate, TN 37752