Welcome
LMU's Duncan School of Law
Located in the heart of downtown Knoxville, Tennessee, LMU LAW is committed to producing practice-ready graduates who benefit from an innovative curriculum and supportive learning environment. Far from your stereotypical law school, LMU LAW is a close-knit community filled with people who care where students build relationships that last.
Classes at LMU LAW are "sustainably small," offering students individual attention unmatched at most other schools. Students are more than a number here, enjoying enviable access to our expert faculty. Whether you pursue full- or part-time studies, you will graduate prepared and excited for a fulfilling career in the law.
Learn More about this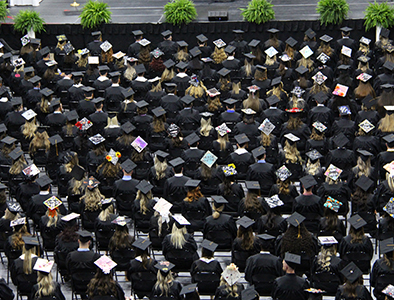 December 6, 2021
LMU Set To Confer Nearly 300 Degrees on Saturday
Lincoln Memorial University (LMU) will hold its Fall Commencement Exercises in Tex Turner Arena on Saturday, December 11, 2021. The University will hold a ceremony honoring 135 undergraduate degree recipients at 10 a.m. and an afternoon ceremony honoring the 161 graduate and professional degree recipients at 2 p.m.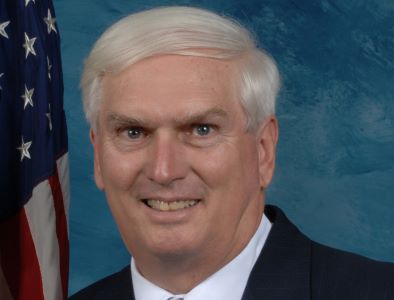 November 29, 2021
A Conversation and Book Signing with Congressman Duncan
The honorable John J. Duncan Jr., retired member of the U.S. House of Representatives, will sign copies of his new book "From Batboy to Congressman: Thirty Years in the U.S. House" (UT Press, $24.99) on December 2, 2021, at the Abraham Lincoln Library and Museum (ALLM) on the campus of Lincoln Memorial University (LMU) in Harrogate, Tennessee.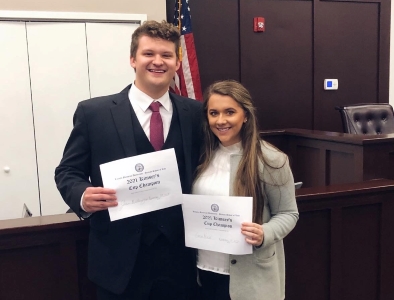 November 16, 2021
LMU Law Mock Trial Team Hosts 2021 Kimsey Cup
The Lincoln Memorial University Duncan School of Law (LMU Law) Mock Trial team hosted the third annual 2021 Kimsey Cup Trial Advocacy Competition last week. The internal competition provides students an opportunity to test trial skills. The competition also serves a try-out for members of the Spring Invitational team.