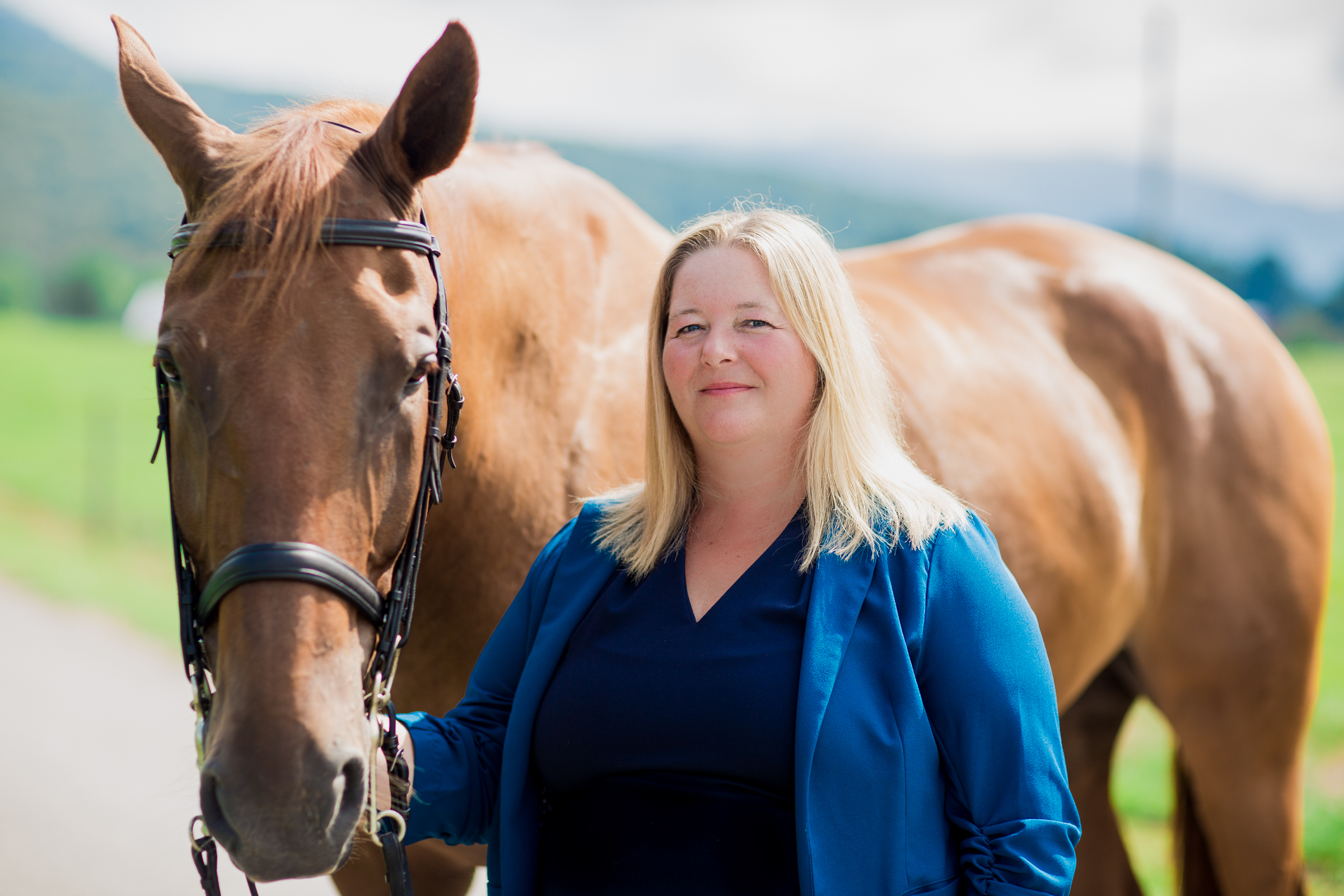 Stacy Anderson, DVM, MVSc, PhD, DACVS-LA | Dean
Professor, Veterinary Medicine
Office: 423.869.6539
Brandi Stowe | Executive Assistant
Office: 423.869.7436
Daring to be great
What takes a veterinary college from good to GREAT? It's a question that does not have a clear-cut answer, but there are traits that are proven to be necessary for an organization to become great.
The first is a leadership team that guides with vulnerability and bravery; a team that focuses on a common goal based on shared values. In a veterinary college, there are leaders at all levels, not just in administration, including faculty, staff, and students. It is critical to realize that everyone is a leader and only through our own actions do we promote the potential for greatness in the LMU-CVM.
The second is shared values. Jason Johnson, the 3rd dean of LMU-CVM, led the founding administration, staff, and faculty during the summer of 2016 to define four core values for the college. In January 2021, the current administration, staff and faculty revisited these core values, updating them to better reflect the College. Those values are:
Community Culture | Innovation | Academic Quality | Professional Excellence | Student Success
A values-based educational experience will always be superior because the educators who believe in those values go the extra mile to ensure that the students' experience aligns with those values.
As LMU-CVM moves from a "new" college to an "established" college, we will continue to blaze a trail in veterinary medical education: where the college is laser-focused on the success of the student; where administration, faculty, and staff live and breathe the college's core values; and where students are valued and attain a quality education.