College of Dental Medicine
Improving the Nation's Oral Health
Despite all, we know about the importance of oral health to overall health, to people's self-esteem, and to their employability, state and federal policies continually sell dental care short.
Most states spend 2 percent or less of their Medicaid budgets on dental services. An estimated 164 million work hours are lost each year due to oral disease.
The American Dental Association is committed to improving the nation's oral health through public education and through legislative advocacy to strengthen funding for dental services provided through public health programs.
LMU-CDM Information Sessions
Sign up to join one of our weekly information ZOOM session and learn more about our programs, application procedure, bootcamps, pre-dental clubs and more.
Information sessions will be held on a weekly basis!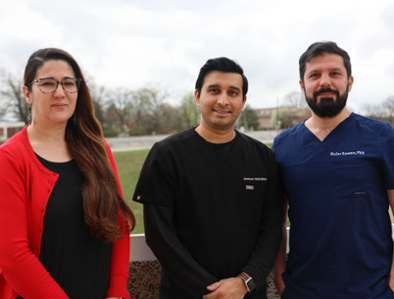 March 2, 2023
LMU-CDM Faculty Research Published in Prestigious Medical Journal
Lincoln Memorial University-College of Dental Medicine (LMU-CDM) Associate Professor of Physiology, Modar Kassan, Ph.D., Assistant Professor, Dr. Karima Ait-Aissa and Director of Biomedical Sciences & Associate Professor of Pharmacology Ammaar Abidi, DDS, Ph.D. authored a research paper which was accepted and published in the "Antioxidant Journal".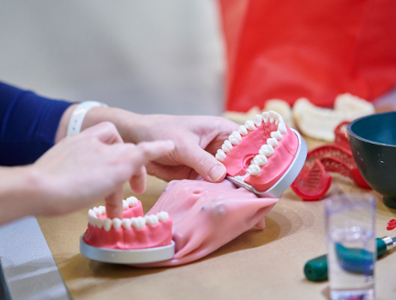 February 15, 2023
LMU-CDM Launches Registered Dental Assisting Program
The Lincoln Memorial University-College of Dental Medicine (LMU-CDM) announced its newest 16-week, certificate based Registered Dental Assisting (RDA) program earlier this month.

February 14, 2023
Time Capsule Burial Wraps Up LMU's 125th Anniversary Celebration
Lincoln Memorial University (LMU) wrapped up a year-long celebration of the 125th anniversary of its founding with a ceremony to bury a time capsule. The commemorative time capsule was buried February 14, 2023, and is to be opened February 12, 2123. The ceremony and burial were held at the historic LMU Springhouse.