Updated COVID-19 Policy
Due to an increase in COVID-19 in all geographic locations of LMU campuses, the following revisions to the COVID-19 policy are now in effect until further notice.  LMU will continue to monitor the pandemic, and will modify the policy when and where appropriate.
Current Guidance for LMU Employees (Updated 1/11/2022)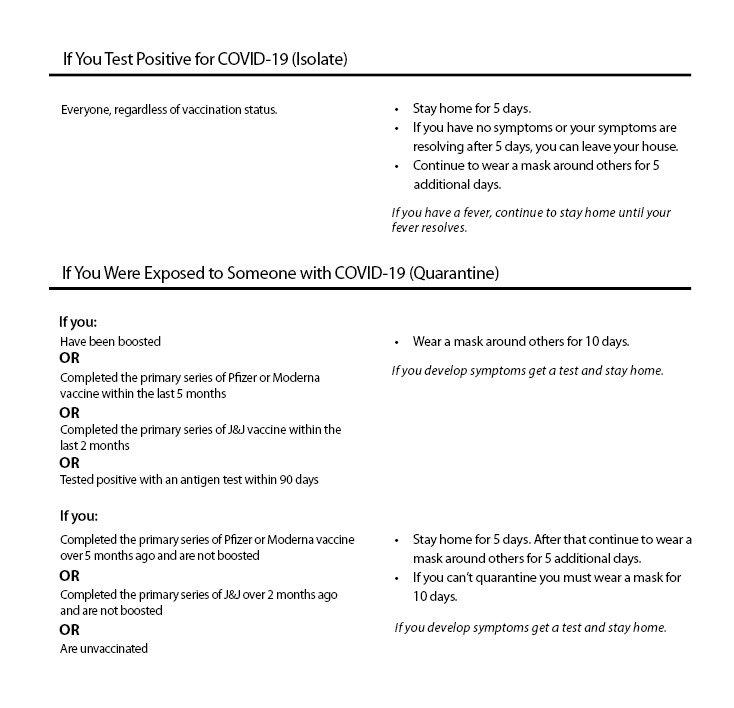 Vaccinations (Updated 12/2/2021)
On December 1, 2021, the Tennessee Comptroller's Office notified LMU that due to recent developments in pending federal litigation, it has suspended all exemptions issued under the law enacted during the Tennessee General Assembly's recent COVID-19 Extraordinary Session. Due to uncertainties regarding how pending federal litigation will impact both the Tennessee law and federal regulations, LMU is suspending all LMU COVID-19 vaccination requirements at this time. LMU will continue to follow the litigation regarding COVID-19 closely. Therefore, LMU's decision to suspend or implement any COVID-19 vaccination requirement may change as the litigation progresses. LMU strongly encourages all of its students, faculty, and staff to receive an FDA-authorized COVID-19 vaccination. LMU will continue to update its community on this matter.
Vaccines are

strongly encouraged

for all students, faculty and staff. Vaccinations remain the single best defense against COVID-19 and are available for free at the local health department. 
LMU is asking students, faculty and staff to self-report vaccine status through WebAdvisor (See self-reporting below).
The LMU-DeBusk College of Osteopathic Medicine, LMU-College of Veterinary Medicine, LMU-School of Medical Science and LMU Duncan School of Law have instituted vaccine mandates for students to be vaccinated by the start of the spring semester. Complete dates and guidelines vary by school and have been communicated through the deans. (CURRENTLY SUSPENDED)
Masks (Updated 8/18/21)
Strongly encouraged for all members of the LMU community regardless of vaccination status
Requiredin all clinical and laboratory (including anatomy) settings, regardless of immune status.
Offices and Classrooms
Faculty/staff can require visitors to their office to wear a mask.
Faculty cannot require students to wear a mask in the classroom (except clinical/lab settings as described above).
Social distancing in classrooms is encouraged where feasible.
International Travel
All Travelers entering the U.S. must have a negative COVID-19 test per U.S. regulations.

Unvaccinated travelers must quarantine for 7 days upon entry to the U.S.
Vaccinated travelers are not required to quarantine, but must have a negative COVID-19 test between days 3-5 after entering the U.S.
Miscellaneous
Campus events must be approved by the COVID-19 event committee.
COVID-19 food safety protocols are still in effect for all campus events and activities.
Dining Hall staff will wear masks at all times; patrons will follow above policies.
Colleges/program have the autonomy to incentivize vaccination.
Please refer to individual departments for updates specific to the department.
Please be reminded that all members of the LMU community are expected to stay home when sick and to report illness to their supervisor or Dean.  Proper hand hygiene and discretion in social settings will continue to limit the spread of COVID-19.  All members of the community are expected to abide by the University policies and to continue to assist with contact tracing in the event of a known COVID-19 exposure.
Thank you for your commitment to the safety of the LMU community.  
LMU COVID-19 Policies and Protocols
Prevention:
In order to prevent the infection and spread of COVID-19 and other influenza-like illnesses, students should follow the recommendations of the CDC for best hygiene practices. Those recommendations are attached and are being posted across campus, at off-campus instructional sites, and electronically through the website, MyLMU, and on building television monitors. Please follow these recommendations. Because COVID-19 can live on surfaces, even if only for a short time, students should avoid touching their eyes, nose, or mouth with unwashed hands. LMU's custodial staff is taking extra precautions to routinely disinfect surfaces.
In addition to following best hygiene practices, students are asked not to attend class or other LMU functions if they have a fever or flu-like symptoms, especially a fever with shortness of breath, rapid breathing, and cough. Students are encouraged to seek medical treatment either at the Student Health Center or other medical clinic. If a student needs to miss class because of a fever or flu-like symptoms, the student must notify each professor as soon as possible. Professors have been instructed to provide continuity of instruction to those students who are temporarily unable to attend class for illness. Students remain responsible for all work missed. Students who miss a week or more of class due to illness must present the professor with a note from the Student Health Center or the student's medical provider clearing the student to return to class.
The Student Health Center is monitoring the number of student incidents of flu-like illnesses to assist administration in determining the impact to the LMU community. All students are asked to notify the Student Health Center if they are experiencing flu-like symptoms or have been diagnosed with the flu or COVID-19 by another medical provider. Notifying the Student Health Center will enable LMU to monitor infection rates on campus and respond accordingly.
LMU Student Health Center
Phone: 423.869.6249 Email: [email protected]
Travel Advisory:
Based on the heightened risk currently associated with COVID-19 and other influenza-like illnesses, effective immediately LMU is restricting University-sponsored student travel to countries identified by the CDC as a travel warning level of 2 or 3 at the time of travel. University-sponsored travel includes any trip that is directly initiated, supervised, hosted, or funded by a University department/committee/employee or student group and is for the benefit of the University, employees, and/or students. Students who intend to travel as part of a University-sponsored trip should contact the trip sponsor for additional details.
Likewise, LMU recommends that students consider postponing all nonessential international and domestic air travel. Students are urged to check the CDC website (https://wwwnc.cdc.gov/travel/destinations/list/) immediately prior to travel to check the current travel warning level for their destination.
Please note that some countries, including the United States, have mandatory quarantine timeframes that may delay entry into your travel destinations and/or prevent your immediate return to Lincoln Memorial University after your trip from some destinations. Any delay in returning to classes could have an impact on your ability to successfully complete a course or program of study and may create financial aid consequences. LMU urges you to take due care in making informed and reasonable decisions regarding traveling at this time.
LMU will continue to monitor and assess the impact of COVID-19 on the LMU community and will provide updates to the LMU community as needed. If you have any questions regarding COVID-19 and LMU's response plan, please contact Student Services, the Student Health Center, or Campus Police and Security via email or phone.
COVID-19 Stats For All LMU Locations

1,098
Total COVID-19 Cases Since July 1, 2020

2
Active COVID-19 Cases

1,094
Recovered COVID-19 Cases

2
COVID-19 Deaths
Last Updated: 05/11/2022